SingleMom.com Is About Dating, Finding Assistance, Improve Education, Parenting

Single Mothers find here help, advice, tips and resources on financial aid for education, scholarships, grants, loans, information on support with basic necessities, affordable housing, assistance and health care, child care, child support and legal information. Single moms also find parenting advice, tips on how to live on a budget, how to eat and live healthy, relationship and dating advice.
A wealth of information is compiled daily to help single moms find the information they need in one central place: SingleMom.com
Recent Post in Dating and Relationships Section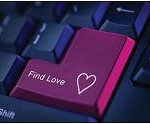 Have you ever wondered about online dating websites? Maybe you're even thinking of trying one or you're on one but not having any luck. Being a single mom you barely have time to catch up with your best friend … Read More »
Recent Post in Financial Aid for Education Section
The U.S. Army Women's Foundation is the premier center for educational excellence, the national network for today's Army women and a dynamic advocate for telling the history of Army women. The U.S. Army Women's … Read More »
Recent Post in Assistance Programs Section
The first line of defense against hunger for Virginia residents and single moms is established by the Supplemental Nutrition Assistance Program (SNAP). Coupons and Electric Benefits Transfer (EBT) cards will … Read More »
Recent Post in Living on a Budget Section
Here is an easy and savory Flan recipe. Enjoy! Ingredients For caramel: 100 grams sugar and 2 tablespoons water For the cream: 400 ml of milk, 100 grams sugar, 2 whole eggs and 2 yolks, a tablespoon of … Read More »
Recent Post in Health and Well Being Section
Now it is the salt we are told not to obsess about. Recent studies debunked the dangers of dairy fat to a healthy diet. Now new evidence shows that salt might not be so dangerous as we have been led to … Read More »
Recent Post in Jobs and Career Section
You often have the feeling that you have done everything possible when it comes to your job search. Still no success yet! For sure this can be frustrating but keep in mind that there is a large number of … Read More »
Recent Post in Life as a Single Mom Section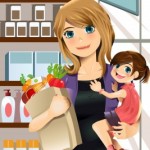 My story begins almost 7 years ago. At that time I was looking for a new adventure, and just before I knew it, I was already living in one. I didn't know, that it would change the course of my life … Read More »
Recent Post in Parenting and Kids Section
Awhile ago I was having a conversation with one of my older grand-daughters who is 5. Lately she is becoming more aware that when people get old they might die. She asked me if I was "Old" and after an inside … Read More »
Recent Post in Legal Information, Resources Section
Every now and then some of us suffer from legal issues and we sometimes can't find the resources, answers or help we need. That's why FloridaLawHelp.org has come together to provide information about … Read More »
Participate, Engage in our Single Mom Community

SingleMom stories: If your story is of value to other single mothers, if it helps them understand how to handle challenging situations, if it uplifts single moms, or teaches them a life lesson, we invite you to become a SingleMom.com contributor or one of the SingleMom.com's columnist. If we post your story we will recognize your blog, or book written, etc. This would both help other moms, but also give you exposure to our great community of single moms.
We also invite you to share resources, tips, advice with other single moms: contribute your tips, advice. Working together, spreading the information, helps all single mothers.
If you have a life experience story, a story of sacrifice, selflessness, and accomplishment, we invite you to tell us your amazing mom story, to inspire our community of single moms.
Please add your valuable comments to our posts; this helps so many other single moms. Also please spread the word about SingleMom.com and its dedicated team of volunteers. We are all grateful and thank you for your contribution.