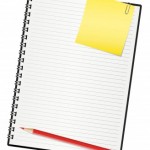 Making a household budget may not seem like rocket science to most people, but those who have tried their hand at it know that the process takes a lot of energy and planning. If you make a frivolous budget, you are going to upset the entire cart of your financial apples. However, this does not mean that you go ahead without a budget in hand, since it is also true that having no budget creates sheer havoc.
The trick is to learn how to make a great household budget that will help you stay on top of things and reap all the advantages of such planning. Below are the three essential steps to making a killer household budget:
Step 1
Assess – The first and foremost step of making a budget it to assess all your liabilities and assets. Put down on a piece of paper all these facts. So, begin with your income first. Then figure out how much you need to give out in terms of expenses. Some expenses are very fixed in their nature. So school fee or health insurance premiums, taxes, etc are the expenses that you cannot alter too much. Then come in the expenses that can be controlled and often change from time to time. Groceries, clothes, fuel, etc are some examples in this section. You will need to put down close enough approximations on all of these items so as to assess the present situation of your expenses and income.
Step 2
Plan – Once you know the present situation of your finances, now you can begin to plan. Begin by keeping aside the money that goes into the fixed expenses since these are the ones you will have to pay and cannot alter too much. With the remaining money you will need to balance out the other expenses. Eliminate the items which are high cost and low advantage. Also keep in mind that it is best to put away about 25% of your earnings into savings. So keep that money aside, and plan with the rest, if you can.
Step 3
Apply – While many of us will often sit down and plan a household budget, it will rarely be applied for more than a few weeks. Putting your planning into action is very important. Remember that the first few weeks may take a lot of effort but then things will come easier. It does help to segregate the money into different pockets when executing your budget. So create an account for the groceries, clothing, etc and keep the money for the fixed expenses in another account. This will help you to control your expenses in the desired fashion. Stick with the plan as far as possible and do not fall into the temptation of eating into your savings.
These are three of the most important steps of making a household budget and following it through too. There are many advantages of having a household budget and you will be surprised at how much you can save by just planning your expenditure in a proper way.