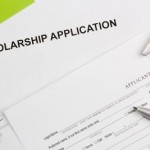 When you marry an army man somewhere you are always prepared for bad news. So when the authorities called I knew immediately that it was about Robert and that it was bad. Robert was already the US Army when I met him. He was everything a woman imagines. We got married after about nine months of dating each other. The next five years were all good will all the teething problems that a married couple goes through. I had a baby girl two years after my marriage and was four months pregnant when my husband left for the Iraq war. That is the last I saw of him.
When I saw an army personal at my door step I knew that Robert was gone. They would not come personally for an injury or something like that. We got his body back after three days and even after the funeral I was hoping someone would wake me up from this nightmare. With a baby on the way and a preschooler at home I just did not see how I am going to manage anything at all. I decided to move closer to my parents in the hope that it will help me to begin my life again, but the real estate market had hit an all time low and selling my home was not the wisest of decisions. So we stuck on in Chicago and before I even had the time to think what to do next, I went into labor pains.
Christina had started pre-school and I remember for the two months of having the baby I did not send Christina to school. I just did not have the time to get up and get her ready and drop her off to school. Then I got a call from the school asking if all was well and when Christina would be coming back. I explained my situation and told them that I will try and get Christina back to school in a couple of week's time. The lady I was talking to was very sympathetic and asked if I wanted some child assistance options. She also said that she knew there were services for the widows and children of army officers and maybe I should someone concerned about these aids.
I was in a desperate situation and the panic was even higher since I could see no help in sight either. My mom had slipped and hurt her hip and so there was no way she could come to help. There was no one else in the family that I could call upon. I called the army wives association and they were a huge help. They helped me get some home help organized and also managed to get a pick up and drop off in place for Christina to be able to attend her school. Soon I got a better hold of the new circumstances in my life and managing the kids was made much easier. The only problem now, was the finances. Robert's pension was too little for the kids and me to survive in and I knew that if I was looking for a better living standard then I will have to go back to work.
Having received so much help from the Army wives association, I contacted them once more to see if there was any help the army would offer me in the regard. This is when I learned about the scholarship for military families. There is a lot of financial aid offered to children and widows of army men who had given up their lives for the nation. Some of these aids are offered on the basis of need but most of them are given to deserving students on the basis of merit. Since I was a good student and had the grades to show for, I managed to go through the paperwork required for the grant I needed to pursue my psychologist's degree.
College is never a cheap option and the one that I wanted to go for was one of the IVY leagues. However, with the army aid and some of my own savings I managed rather well I would say. Technology has taken such a huge leap since I was last pursuing an academic course that I was surprised to find that it was not too difficult to manage the kids and my course. A lot of the study can be done at home and assignments are much easier to submit and complete via the net. In fact a lot of the details of the loan were also gathered via the net. I will not say it was a cake walk, but it is not mission impossible either. Moving on to a different life after Robert was difficult to begin with. The fact that I was 26 years old when the incident occurred was another blow and not having a college degree to fall back on was like the final straw.
A lot of my strength came from the kids. I just knew I had to fight it out and give them a better life. We have moved on as a family. The girls of course have very few memories about their dad since they barely got any time with him. My age actually worked in my favor and today I have a lot of clients coming to me because they see me as a wise mature female with a degree in psychology. The army does a lot for its families and in case you are wife, daughter, son and even grandchild of an army veteran, you will be given assistance in some way or the other. So please do seek more information on this front and make your life easier.