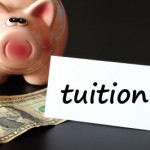 The Accel Program is a non-need based grant. It is a program is for students at eligible high schools that wish to take college level coursework for credit towards both high school and college graduation requirements. Eligible students must meet certain criteria, explained below. The program is offered during the fall, winter, and spring terms of the school year.
Eligibility
To be eligible for the Accel program, a student must:
1. Be a high school student seeking a high school diploma from an eligible secondary educational institution, including unaccredited home study or home school programs;
2. Be enrolled in an eligible college or university or public technical college as a dual credit student taking approved college degree-level coursework;
3. Meet U.S. citizenship requirements, as explained in the Accel program regulations;
4. Be a legal resident of Georgia;
5. Be registered with Selective Service, if required;
6. Not be in default or owe a refund on any student financial aid program;
7. Be in compliance with the Georgia Drug-Free Postsecondary Education Act of 1990;
Award Amount
Students that meet requirements to be eligible for Accel receive an award that covers tuition. Students attending private colleges or universities receive an amount based on the number of hours of enrollment. To determine your ACCEL award amount, please review this chart.
Application Procedure
Students who attend an eligible high school that doesn't have access to transmit transcripts electronically or participate in the GAMES Academy or the Advanced Academy of Georgia must complete the paper Accel application.
Students who attend an eligible high school which has access to transmit electronically should complete the online Accel Program Application.