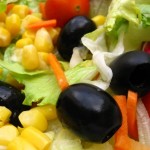 Long ago the focus was on a meat eating diet plan since most people believed that proteins came only from meats. Proteins were seen as strength giving and so it was believed that only those who eat meat would be able to develop good muscles and strength. However, lately the scientific studies have proved differently.
Today, a lot of people are converting to vegetarianism due to the several benefits of such a diet plan. Let us take a look into why becoming a vegetarian is today considered the better meal option:
Anti- oxidant rich – Vegetarian diets do not include any meat products. The stress is more on intake of vegetables and fruits. Both of these items contain high anti-oxidants. These foods help the body to function smoothly and keep the immunity of the body high. These anti-oxidants are responsible for preventing the free radicals from inflicting diseases like cancer. In fact these anti-oxidants also play a crucial role in delaying wrinkles and other ageing symptoms.
Weight loss – It has been proved that the vegetarian diet is high in fiber as opposed to a diet plan where meat forms the larger part of the meal. This fiber helps to fill the stomach quickly and apart from helping with the digestive system also helps in weight loss. Most vegetarians foods can be cooked with very little oil and spices and therefore these foods contribute even more towards weight loss. Mostly a vegetarian dish will be lower in calories as opposed to a non-vegetarian dish.
Lowered diseases – It has been noted that those who follow a vegetarian diet tend to have a lower affliction of heart diseases, cancers, osteoporosis and several other such deadly diseases. Other like certain stomach diseases are also noted more in non- vegetarians as opposed to vegetarians.
Longer life – It has been found that vegetarians tend to live longer than those who are meat eaters. A study indicates that on an average a vegetarian will live about 7 years longer than a meat eater. Indeed this is a great advantage of adopting a vegetarian diet plan.
Lowered cholesterol – Vegetarian diets are rich in nuts and legumes and grains and all of these foods contribute towards increasing good cholesterol in our bodies. This is the reason why vegetarians tend to have lesser cholesterol issues and are also much more likely to stay away from blood sugar ailments and other similar problems.
The advantages of a vegetarian diet are a fact. The life styles that most of us lead today are ideal for vegetarian diets since most of us do not need to undertake intense physical activities. So, if you are a heavy meat eater, it will help to look into your diet and consider looking at vegetarian options. The advantages of a vegetarian diet are even higher in women who seem to respond to such a diet even more and right from bone density problems to issues related with their reproductive organs, everything seems to work smoother when they are vegetarians.