So you're ready to go back to school. I remember when I decided to go back to school. Even though I had already gotten my Associates, I was clueless as to where to begin. Things were different, I was a single mother. Not one half of a marriage where I had someone to back me up and help out. I was completely on my own this time. But don't worry! I learned a lot and I have plenty of advice to help you out. If I can do it, so can you!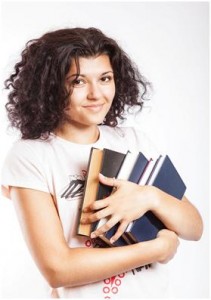 Choose a degree. The first place to start is deciding on a major. Some of you may already know what you want to do. I knew that I wanted to stay in healthcare and on the clinical side but my biggest motivator was that I want to have more involvement with my patients care. However I didn't want to commit the rest of my life to being in school (otherwise I'd be going to med school). So that's how I came to choose becoming a nurse practitioner.
Choosing a career is simple. Do what you love! If you love what you're doing already but want to advance in it, then research a degree along those lines. Speak with coworkers or your boss. These are people who can give you some good advice and direction.   Take your time and really think about this and make sure it's something you know will make you happy. Don't just do something for more money or a better schedule (although these are good incentives to consider) because if you do something for any other reason other than your happiness, it's not the right decision.
Don't limit yourself either. The possibilities are endless for you and you can be whatever you want to be. I could've chosen something easier than becoming a nurse practitioner but when it comes to something I really want, I know that the only thing that can stand in my way is me. You may not always know how something is going to work out but if you believe in yourself enough, I promise that it'll always work out no matter what.
Choose a school. Depending on what degree you decide on, you may be able to choose a school that offers your degree either completely or partially online. Use the internet to research schools in your area that offer degrees in your specific area of study. A lot of schools also have bridge programs where you can follow a course such as getting Associates at a community college (usually a lot cheaper than a 4 year school) and then go straight into a Bachelors or Master's program at a 4 year school. This saves money and can even save time. Also, make sure that your school offers an accredited program in your area of study. Accredited means that the program is recognized by an accrediting agency so that when you graduate, you can obtain any license you may need. If you enroll in an unaccredited agency, you run the risk of not being able to become licensed or possibly not even be able to graduate after you're done with the program.
Once you've chosen a school with your desired degree, call an academic advisor and schedule an appointment to either visit the campus and talk to someone or an over the phone appointment. This will allow you to get more detailed information and a better feel for the college. Academic advisors are available at every college to answer your questions about pretty much anything!
Money. This is probably the hardest part for most single moms but again, not impossible. Do your research and learn about what scholarships and financial aid is available to you. Once you've chosen your school, the first thing you'll want to do is fill out a free financial aid application. You can do this at https://fafsa.ed.gov/ . Once you fill out the application, it will be sent to your school who will then decide what aid you are eligible for. The amount you receive depends on how many hours you'll be attending each semester, your family size and what degree you're pursuing. Here's a quick rundown of the different types of aid you may be eligible for:
Grants and scholarships. Grants and scholarships are often called "gift aid" because they are free money—financial aid that doesn't have to be repaid. Grants are often need-based, while scholarships are usually merit-based.
There are also scholarships for single mothers. Research the internet to find out what scholarships are available in your state. You can check out websites such as www.scholarships.com to get more information on what's available. Also, schools offer scholarships so you can contact the school you are interested in and find out more information on the different scholarships they offer.
Loans. If you apply for financial aid, you may be offered loans as part of your school's financial aid offer. A loan is money you borrow and must pay back with interest.
Work study programs. Federal Work-Study provides part-time jobs for undergraduate and graduate students with financial need, allowing them to earn money to help pay education expenses. The program encourages community service work and work related to the student's course of study.
You can get more detailed information on different types of aid here https://studentaid.ed.gov/sa/types/work-study
Also, find out if your employer offers any tuition reimbursement. Especially if the degree will advance your current position any. Most employers offer some type of reimbursement for employees wishing to go to college. You can either contact your direct boss or your human resources department to find out more information.
If even after financial aid and tuition reimbursement, you still need money to cover expenses, look into getting a personal loan. Companies such as Sallie Mae and Wells Fargo offers student loans with low interest rates and the option of deferring payments while you're in school so you're not hit with huge monthly bills right away.
Start a Savings Account. It's very important to put money aside for any unexpected expenses (such as hotel rooms during clinical or finding out last minute about books you need). Having a savings account is smart anyway but a lot of times, unexpected expenses show up during college and by having a savings account; you'll save yourself stress and money.
Online classes. Online classes are the best when you have a busy schedule! Yes, you do have to be more disciplined because you don't have professors hovering over you to make sure you get your work done on time but you can fit online classes in when it's convenient for you. My whole Bachelor's degree was online and it was a full time workload. I highly recommend online classes if at all possible. All you need is a computer and determination!
Buying books. A lot of people don't know this but when it comes to getting the books you need for classes, there's a much cheaper way than buying. Just rent them. Most schools offer the rent option at the bookstore or my favorite thing to do (because it's usually cheaper than any bookstore) is to use Amazon.com. You can set up a student account on Amazon.com where you can rent the books you need at much cheaper prices. You can even download the e version onto your kindle or other apps. For more information on setting up a student account on Amazon, go to http://www.amazon.com/ .
Balancing time with your kids. Sacrificing time with your kids to go to school is hard but it's a temporary sacrifice. I sat my children down and explained to them that mommy was going to be really busy for a little while but that we would make the most of the time we have together. The important thing is that when you are with your children, you make the most of it. My kids and I take at least one night out of the week to focus 100% on just being together and doing something fun like going out to eat, playing Twister or going skating. It's something we look forward to every week and I don't care how much work I have to do, that one night a week is as much or more of a priority than my school work. We also do our homework together when we can. I sit at my computer and they sit at their desks and we have "homework time" together.
Stay healthy. This is so important because to do your best, you have to be at your best. At least 2 times a week, get out and exercise whether it is a yoga class or walking to the nearest coffee shop to study. When you exercise you get more blood flowing which enhances functions such as thinking and remembering. Make time to sleep because if you don't, your memory will surely not be its best. Our brain restores its ability to memorize and learn during sleep so getting adequate sleep should definitely be a priority.
Too busy to cook is not an excuse for fast food! I swear I have friends who are in college and they live off of fast food. But being busy is not an excuse to neglect your diet. Your diet is an easy way to provide your brain with power which reflects in your grades so make it good! I just recently bought a smoothie maker because smoothies are sooo easy to make and you can dump everything your body needs right into it. Eggs are another way to improve your brains functions. Egg yolks have important nutrients that power your brain and give it energy. One yolk a day is all you need and eggs are so easy to make.
Don't study at night. First of all, you're probably exhausted by the time you get the kids to bed and chances are you have to get up early the next morning so give yourself a break, plop your feet up, turn on the TV and rest your brain. Doing anything that requires a lot of energy on your brains part right before you go to bed will keep you up at night. Reading or working on anything strenuous before bed revs up your brain and makes it hard for you to relax and fall asleep so save studying for the daytime.
Set goals and reward yourself. Going to college whether it is your first time or you're returning to school can be overwhelming. This is why it's important to set goals one by one. This way you don't get bogged down by trying to do too much at once and you can think with more clarity. Your first goal may be to decide on a degree, your second is to decide and commit to a narrowed list of schools, your third to be accepted and so on and so on.
Reward yourself for every single goal you achieve. Celebrate every advance towards achieving your dream! For every step you take and every effort you make, you deserve a little celebration. When I filled out my grad school application, I went to my favorite pizza restaurant and my friends and I celebrated with pizza and wine. I just reached a big goal of mine which is being accepted into grad school and to celebrate? My friends and I are going to the Bahamas! The next one I'm looking forward to is graduating with my Masters and guess what I'm going to do then? Take my children to Italy! Rewarding yourself reminds you of how much you love yourself and gives you something fun to look forward to. After all your hard work, you deserve a reminder of how special you are.
You are worthy of everything you want. Don't let anything hold you back. If getting a college degree or advancing the degree you have now is a dream of yours, you have the ability to turn your dream into a reality. You have one life so make the most of it.