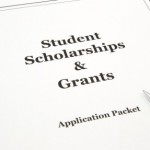 Scholarships are intended for our future leaders across a wide spectrum of fields of study. This award is available to high school seniors and all students attending a post secondary educational facility.
Achieving a high grade point average should not be the only criteria for determining who deserves to be helped. Applicants' character is also an important factor in determining the scholarship recipient.
How to Apply:
Students must submit an essay of no more than 1000 words in answer to the following question:
What are your dreams for your future? When you look back on your life in thirty years, what would it take for you to consider your life successful?
Amount of award: $500.00
Deadline for entry: October 5, 2012
Submit essay to: scholarships@aesengineers.com
There is no application packet for this award. Please do not include your resume at this time.
Be sure to include your full name as well as the name of the school you are attending this year and your plans for next year.