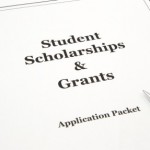 Union Plus Scholarship
Deadline: January 31
Helping union members and their children attend college. For the past 19 years, Union Plus has distributed over 3.2 million scholarship dollars to working families. The Union Plus Scholarship program has supported working families pursuing post-secondary education. The Union Plus Scholarship Program is offered through the Union Plus Education Foundation.
Eligibility: This is a competitive scholarship. Applicants are evaluated according to academic ability, social awareness, financial need and appreciation of labor. A GPA of 3.0 or higher is recommended. The required essay can account for up to half your total score.
Scholarship applicants are judged by a committee of impartial post-secondary educators.
More information about this scholarship
AFT Robert G. Porter Scholars Program
Deadline March 31
This program offers four-year, $8,000 post-secondary scholarships to students who are dependents of AFT members, as well as one-time $1,000 grants to AFT members.
All students must submit a well-researched essay as part of the application (see relevant application form for topic). As a measure of assistance, a list of relevant Web sites is recommended. Grant applicants must also submit an essay explaining how they would use the grant if awarded.
Vice President Ed Geppert, Jr. will oversee the program in his capacity as a member of the AFT Executive Council. Processing of the applications is coordinated by Bernadette Bailey, prior to final review by the Porter Scholars Program Selection Committee. This panel, led by Pat Porter Connoley,
reviews and selects award recipients.
Four-year $8,000 Postsecondary Scholarship
Must be an AFT member's dependent, graduating high school senior. The parent or guardian must be an AFT member for at least one year.
Download the application (pdf file).
One-time $1,000 Grant
Must be an AFT member in good standing for at least one year, pursuing courses in their field of work. No full- or part-time AFT staff, state or local, may apply.
Download the application (pdf file).
More information about this scholarship
AFT Connecticut Scholarship
Deadline April 1
The AFT Connecticut Scholarship Selection Committee determines the number of awards, and their dollar value. Candidates are selected based on academic promise and financial need, among other criteria. In addition to scholarships for high school seniors, one scholarship is reserved for an applicant who is already matriculated  in college, and one scholarship is reserved for an AFT Connecticut member.
Application for AFT Connecticut members (pdf file)
Application for AFT Connecticut non-members (pdf file)
More information about this scholarship
Richard "Dik" Days Scholarships
Deadline April 21
The Connecticut Chapter of the Coalition of Black Trade Unionists (CBTU), the International Union of the United Automobile, Aerospace &Agricultural Implement Workers of America (UAW) in collaboration with the Days Family are pleased to announce the 2011 Richard (Dik) Days Scholarship Awards.
The Richard 'Dik' Days Scholarship Fund will offer two scholarships in 2012. A $1,000 scholarship will be awarded to a recent high school graduate or current undergraduate, enrolled full-time at a college or university in the fall of 2012.
The student scholarship is available to Connecticut residents only.
This scholarship award will cover travel and lodging expenses for a one week education session at the UAW Summer Institute, Walter and Mae Reuther Family Education Center in Black Lake, Michigan.
More information about this scholarship
Kershner Scholarship
Deadline May 13
The award is financed by equal contributions from the International Association of Fire Fighters (IAFF) and the Connecticut AFL-CIO. It is in the memory of the late Leonard B. Kershner, a leader of the Connecticut Uniformed Fire Fighters, and for several terms, executive vice president of the Connecticut AFL-CIO.
The Connecticut AFL-CIO is offering a $500 tuition award for study at any accredited college or university to a high school senior who is the son or daughter of a dues-paying member or him/herself the member of any union affiliated with the state labor federation. The scholarship may be used for either part-time or full-time study and is renewable annually upon successful completion of each year's studies.
In addition, there are scholarship funds for union members to attend programs available through the Labor Education Center at UConn. They are Betty L. Tianti scholarship, the John Driscoll scholarship and the Robert Kanter scholarship. For more information call Mark Sullivan directly at 860-486-3417.