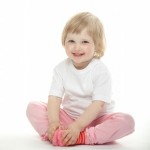 Program Description
ALL Kids provides low-cost healthcare coverage for Alabama's children and teens whose family incomes are above Medicaid eligibility, but below 300 percent of the Federal Poverty Level. ALL Kids comprehensive benefit package covers regular check-ups, immunizations, sick child doctor visits, prescriptions, dental and vision care, hospital and physician services and mental health and substance abuse services. Additional medical services may be available for children with special needs. ALL Kids is administered by the Alabama Department of Public Health.
General Program Requirements
Children and teens may be eligible for ALL Kids if they are: under 19 years of age, a resident of Alabama, and a U.S. citizen or eligible immigrant. Depending on your income, you may have small premiums and co-pays for coverage. Please see this state's program information for details.
Application Process
You may apply for this program online here
Application packets are available at your local county health departments and may also be obtained in your community at many doctors' offices, hospitals, social service agencies, schools, and pharmacies. By calling 1-888-373-KIDS(5437) between 7:30 a.m. – 5 p.m. Monday through Friday, you can request an application be mailed to you.