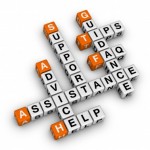 Program Description
The Family Assistance Program provides temporary financial assistance for needy families with a dependent child under age 18 (or age 19 if s/he is a full time student in a secondary school or in the equivalent level of vocational or technical training) and whose income does not exceed established agency standards.
General Program Requirements
In order to qualify for this benefit program, you must be a resident of Alabama, either pregnant or responsible for a child under 19 years of age, a U.S. national, citizen, legal alien, or permanent resident, have low or very low income, and be either under-employed (working for very low wages), unemployed or about to become unemployed.
A summarized list of the eligibility requirements for Family Assistance can be found online here.
Application Process
To apply, print and fill out an application and deliver or mail it to your local Department of Human Resources. Click here for the application.
An application can also be obtained by calling the local office and requesting one be mailed to you. You can find the location and contact information for your local Department of Human Resources office by clicking here.