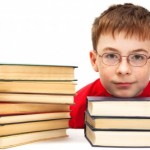 The Alabama Head Start program (for children ages three to five) and Early Head Start program (for pregnant women, infants, and toddlers) promote school readiness for children in low-income families by providing comprehensive educational, health, nutritional, and social services. Parents play a large role in the programs, both as primary educators of their children and as participants in administering the programs locally. Both programs provide pre-literacy and literacy experiences in a multicultural environment. Parents are also provided social services, including assistance with child care. Services are also available to migrant and seasonal farmworker families.
General Program Requirements
In order to qualify for this benefit program, you must be a resident of the state of Alabama and a parent or primary caregiver responsible for a child who is too young for public school.
Find more more information here