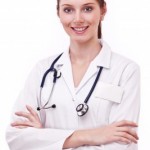 Medicaid is a health insurance program for certain low-income and needy people paid with Federal, state, and county dollars. It is the largest program providing medical and health-related services to Alabama's poorest people–including children, the aged, blind, and/or disabled, and people who are eligible to receive Federally assisted income maintenance payments.
Program Requirements
In order to qualify for this benefit program, you must be a resident of the state of Alabama, a U.S. national, citizen, permanent resident, or legal alien, in need of health care/insurance assistance, whose financial situation would be characterized as low income or very low income. You must also be either pregnant, blind, have a disability or a family member in your household with a disability, be responsible for children under 19 years of age, or be 65 years of age or older.