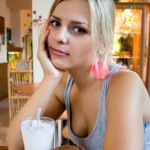 The celebrations start at Thanksgiving and go on till the New Year comes rolling in. There is no denying the fact that this time of the year everyone likes to be with family and friends. Everyone likes to enjoy the pleasures of company and celebrate these times with loved ones. However, not all of us are this fortunate. Sometimes one is forced to stay away from familiar surrounds and family during this time. While being alone during the festivities cannot be avoided at times, there is no reason why you still can't have a good time.
Below are some tips on how you can enjoy this time of the year even if you are alone:
Pamper yourself – No one likes to be alone and more so during this time of the year. Watching other celebrate with friends and family can be quite a damper on your spirits if you are by yourself. It will help to turn your attention to your self and instead of wallowing in the self pity, you should pamper yourself silly. Go to a spa, check into a fancy hotel, enjoy a great meal or even buy yourself something real nice. All of these activities will help raise your spirits and you can relax and enjoy yourself to the fullest.
Relive good times – Instead of feeling lonely, call up friends and family. Talk to them about how much fun you had with them. Look at old pictures where you celebrated together and talk of the good times. If you cannot have a good time this year, there is nothing stopping you from reliving the good times gone by. So right from videos to photos to even older mail, go through them all to enjoy those moments again.
Be friendly – If you are alone, there is no need to stick to yourself and steer clear of others. In fact this is the time to be friendly and reach out to other people. You will be amazed at how friendly people are during the festival season. So step out and try and meet new people. Go to a near by pub or a coffee shop or even to a mall. Meeting new people and interacting with them is a great way to rid you of loneliness.
Occupy yourself with charity – An empty mind is no doubt the devils workshop. You do not need a date or a time of the year to enjoy with your family. If circumstances are keeping you away from loved ones, keep yourself busy in other activities. Opt for some charity during this time of the year. Not only will you be able to do a good deed but will also find a lot of love from others and also stay busy during the season.
Life is about ups and downs and while at times you were able to enjoy with your family, there may be times when the situation is no so favorable. However, it is important that you learn to make the best of your situation. So if you are alone this year for the festivities, simply work the tips listed above and cheer yourself up.