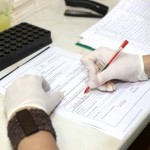 AmeriPlan is a Discount Medical Program Organization (DMPO). Their members have access to medical, dental, vision, chiropractic pharmaceutical providers who have agreed to offer their services at negotiated discounts off their usual and customary fees.
Members can save 25% – 65% on all restorative and cosmetic work (fillings, crowns, braces, etc.) and up to 80% on preventative work (teeth cleaning, x-rays, etc.) performed by a general dentist. Specialist fees are discounted up to 25%.
Since AmeriPlan is not insurance or a health organization, all ongoing medical/dental problems (conditions) are accepted except for contracted treatment plans for orthodontic treatment in progress.
The Dental Plus membership is only $19.95 per month for an entire household! A household membership includes all residents in the household including parents, children, relatives, significant others and all permanent residents of the household! Monthly or quarterly payments are made only by electronic bank draft or credit card. Invoicing is done only for annual memberships paid one year in advance.
AmeriPlan has assembled one of the largest networks of providers in the country and we are constantly adding to this base. Our network has tens of thousands of medical practitioners and more than 30,000 dentists and 12,000 vision care providers, approximately 50,000 pharmacies and more than 7,500 credentialed chiropractors.
Within 10-14 days of receipt of your application at corporate headquarters in Plano, TX, you receive a Member Information Guide and Membership Identification card(s). Present your Membership ID card to any AmeriPlan provider and you will be eligible to receive discounted fees. You pay the provider at the time of service.
The Hospital Advocacy program is designed to help members with their medical bills whenever a single hospital visit totals $2,500. (For the insured, this means the amount you are personally responsible for, aside from your deductible.) Charges can be incurred from multiple providers. The patient advocate negotiates on behalf of the patient and pursues a wide range of options, from government entitlement programs to payment plans. There is a waiting period of three buisness days from the active date of your membership to utilize this program.
Contact information
AmeriPlan Corporate Headquarters
5700 Democracy Dr.
Plano, TX 75024
Phone: (800) 647-8421 toll free
E-mail addresses: customersupport@ameriplanusa.com