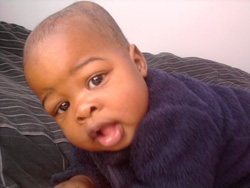 Nehemiah Joses David is the April's Kid of the Month
He is fun  and truely awesome!!!!
Dear Nehemiah,
No words can express how much I love you .  I'm so glad  and thankful you are part of my life and I can not imagine my life without you. Even though I can not give you everything, I promise you I will do my best to
give you the best of everything.
I thank God for you. You are one amazing child. I can not think of having any other son either than you. I will always be there for you.
Love always,
 Mom Beatha