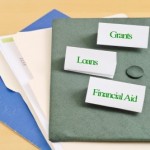 The American Radio Relay League (ARRL) is the national association for Amateur Radio in the USA
Established in 1973 by the American Radio Relay League, Inc. (ARRL) as an independent and separate 501(c)(3) organization, the ARRL Foundation administers programs to support the Amateur Radio community.
Funded entirely by the generous contributions of radio amateurs and friends, ARRL Foundation programs for Amateur Radio award scholarships for higher education, award grants for Amateur Radio projects, and award special Amateur Radio program grants for The Victor C. Clark Youth Incentive Program and The Jesse A. Bieberman Meritorious Membership Program.
The ARRL Foundation Board of Directors announced the addition of the ARRL Rocky Mountain Division Scholarship. This annual scholarship is being awarded for the first time in 2012 to a young active radio amateur who is a resident of the ARRL Rocky Mountain Division (Colorado, New Mexico, Utah or Wyoming). The application requires a letter of recommendation from an officer of an ARRL-affiliated club attesting to the applicant's regular activity on the air and within the Amateur Radio Community.
Each year the ARRL Foundation awards more than 70 scholarships to young hams who are pursuing higher education.  The awards range from $500 to $5000.  All applicants must submit a full application and transcript to be considered.
Important note: The application period for all ARRL Foundation Scholarship opens October 1 each year and closes promptly on February 1 the following year.  Awards as usually announced to the winners by letter in mid-May.
Applications are due February 1. Transcripts and FAFSA document are due March 1 and should be sent electronically to foundation@arrl.org.  If necessary, paper transcripts may be mailed to ARRL Foundation, 225 Main Street, Newington CT 06111-1494.
Amateur Radio Grants
The ARRL Foundation awards grants to those amateurs working to further Amateur Radio.
Grant Application
Get instruction information and apply for any one of the ARRL Foundation Grants.