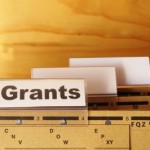 The ASHRM (American Society for Healthcare Risk Management) Foundation was developed to help facilitate the advancement of the risk management profession by funding education, scholarships and research programs.
Patient Safety Fellowship
ASHRM is dedicated to supporting the professional and scholastic development of current and prospective risk management and patient safety professionals. The ASHRM Educational Scholarship and Grant Program offers financial support for the following:
Scholarships for those accepted into the Patient Safety Leadership Fellowship of up to $14,500. (This program is limited to those eligible for FASHRM designation, including five years as an ASHRM member.)
Continuing education scholarships of up to $1,500 for program costs related to clinical, legal, regulatory and/or risk financing aspects of risk management and patient safety, including: ASHRM Annual Conferences, ASHRM CPHRM Prep Courses, Examination Applications and Self-Assessment Examinations, ASHRM Patient Safety Curriculum, Seminars, Workshops.
Scholarships of up to $3,000 for students pursuing degrees in healthcare risk management or other related disciplines, such as, patient safety, quality, compliance, insurance, health law and human factors engineering.
Full and partial scholarships of up to $2,340 each to those who have been accepted to attend Stanford University's 'Strategic Decision-Making to Manage Risk in Healthcare Organizations' Program.
Chapter grants of up to $3,000 to offer either the ASHRM CPHRM Prep Course or one session of the Patient Safety Curriculum.
Eligibility:
All applicants must be currently employed at the professional level in the healthcare law, risk management, risk insurance, risk finance or patient safety management profession; or must be able to articulate that a career change to the field of Risk Management/Patient Safety is a desired professional goal.
Student applicants must be currently enrolled in or accepted into an accredited program in healthcare, insurance, risk management or healthcare finance program
If currently enrolled and attending a qualified program, student applicants must maintain a minimum current or most recent GPA of at least 3.0 out of a possible 4.0
The desired program/course of study must have a healthcare risk management and/or patient safety component to it.
Scholarships are considered for applicants with insufficient sources of funding to cover the full cost of the course or program.
Ability to demonstrate how newly learned techniques will be applied to improve the organization's overall risk management/patient safety program.
For more information e-mail ashrm@aha.org