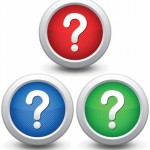 Question from Elizabeth:
Hi Veronica, I am not happy in my current situation. I have been in a relationship for 6 years, and have a child who is a year and a half. He has two tenagers who live with their mom, but last year right after my baby was born, his teenage daughter came to live with us and it has been very difficult on me. We had to move to a new place to accomodate her with her own room, she is extremely dirty, she is very lazy and is doing horrible at school. She is now 16 and is very immature and irresponsable. I was laid off 3 months after I had my baby and have been a stay home mom. On several occasions, I thought about moving out, but I have not been able to find a job. I feel really stuck…..My boyfriend doesn't care for how this situation afffects me, I feel bad for his daughter but I also need to take care of mine. What can I do?
Answer from Veronica:
It sounds like your issues are surrounding his daughter and not so much the relationship itself. You mention that your boyfriend doesn't care for how she affects you. If that is true, is there a possibility of bringing him into the equation to talk to his daughter? Most 16 year old girls are immature and irresponsible; I don't see this as a reason to end a 6 year relationship.
Sometimes teen kids have the hardest time adjusting to a new parent/adult figure in their lives. They feel as if they do not need to abide by your rules or show you respect simply because you are a new person to them. In my opinion, these feelings are brought on by other things going on in the teens life. Whether it is dealing with their own parents split or any of the other 100 things that teenagers go through. She is in a confusing stage in her life and adjusting to a new household and new rules.
Try talking to your boyfriend. Explain to him how you feel and how you are even contemplating moving out. Maybe this will help him understand how uncomfortable you feel. After you and him are on the same page, you should BOTH sit her down and speak with her.
All of this is irrelevant if your boyfriend is not supportive of your feelings. If he sides with his daughter and doesn't attempt to resolve the problem as a family, that might be a clue to how your future will end up. You and him are a team, and you need to fix this problem as one. If that can't be done, then leaving will be your next step.
I know leaving can be scary, especially if you are not working at the moment. So before you jump into any hasty decisions, find a job! There are tons of online job searching engines and temp agencies you can contact. Look up what agencies are in your area and forward them your information. Don't apply to just a few positions or agencies, spread your resume as far as you can, if you throw enough stuff up in the air, something is bound to stick.
Keep your head up and come back to let me know how your talk went. I would be willing to help you locate some good agencies if the conversation ends on a less than positive note.