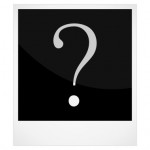 Question from Ileana:
hi veronica iam glad i found something where i can speak what iam going thrue with someone else rather then my familly.
I'am really going thru a tough situation i am 19 years old and i have 2 daughters. my ex husband left me when i found out he was cheating 2 days before i gave birth to my new born wich was in may of 2012 he was really cold and harsh against me when i found out.at the time i was pregnant and i felt terrible . he wasnt even there for my newborns birth and that was a really hard expierience .after she was born she had to be on oxygen for 2 weeks and it was all because of everything that happend before i had her i was in tears for 2 whole days and not eating or anything is what caused me to go into labor …….since my ex left i feel like he changed our lifes but in a bad way because know im struggling on my own while he seems happy were his at .his familly told me that he already moved on with the girl he was cheating on me .and thats really sad how in just one month he forgot about my daughters and me. before all this happend we had a really good relationship. i was a stay at home mom did everything i could to have him happy i took care of paying all the bills and all the household stuff i considered myself a really patient wife because i would give him alot of freedom because i trusted him. although he would hardly spend any time with me and our first daughter. i still did everything i could to try and stay together for the best of our daughters. but it didnt work out.know he tells his familly that he did not see a future with me.and the girl that he left me for has her own place her own car and is going to collage and he admires her for that and he findes a future with her. i couldnt do any of those things because i never had his support and i was stuck at home with my 2 YEAR OLD AND BIENG PREGNANT I honestly feel so devastating right know and dont know what to do our famillys from both sides were always to involved in our relationship and me and him didnt have any communication what so ever about our problems.and i feel like this is all a misunderstanding and that his confused right know i love him so muchand i would want to work things out for the best of our daughters what do you think i could do to bring my famiily back together.
Answer from Veronica:
I really feel for what you are going through. You sound like you are in a lot of pain. What I have to say may not be exactly what you were looking to hear, but I think it's what you NEED to hear.
I think every single mother has tossed around the idea of putting their broken families back together for the sake of the children, and their own hearts of course. In reality, we/they all learn that is NOT a good decision. Anything forced is just not meant to be. If he loved you the way you love him, you wouldn't be here talking to me. In your heart of hearts, you know this man cheated on you, and more than that, he did so while you were pregnant with his second child. Within a month, he has already moved on with another woman, who he claims to see a future with, which he did not see with you for reasons beyond your control at that time. Really think about what you are asking, and then analyze the situation. Just the facts, not the emotions. I know that sounds cold, but sometimes we need to separate our selves to really be able to open our eyes. Hopefully, the end result of this self awareness exercise will be that you realize you are better than this. That you and your children deserve better, and that you CAN provide better for them, even if on your own. It will take time, you will struggle, you will want to give up, but then you will remember why you are doing this. And I promise, those little faces will pull you back, you just have to let them.
Take care of your self and your kids. Put the other stuff away in a box deep in your heart, and when you feel the need, pull it out and shed some tears, so long as you remember to PUT IT BACK AWAY and "Face another day".
One more thing, you said that you hadn't attended college because you didn't have his support and you were home with your first child and you were pregnant. You also mentioned that you have family, I am assuming nearby as you mentioned they were very involved in your relationship. This means you have a support system. Don't be afraid to ask for help. Try to enroll in school. You are so young, you have your whole life in front of you, and that path will be a lot smoother if you have a degree under your belt. More doors will open before you with that little piece of paper, doors that will lead you and your children into better lives. There are so many schools out there now, and so many degree programs online. It really is easier than you may think.
If you need to talk more, please know I am here. Also, if you need help locating schools, please tell me what your interest are for degrees, and I will be glad to recommend some. Keep your head up, time truly heals all wounds.
-Veronica