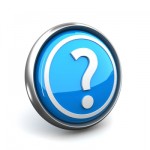 Question from Ivy:
I am a 24 year old single mom. My son is 4 years old and the best little man around. I work 2 jobs that i hate and most time that still doesn't allow me to pay all of my bills, let alone keep up with clothes, toys and other supplies. My soon to be x husband does not financially help me at all. For the past 2 years i have tried to get a college degree but either my sons health, work schedule, drama with my x or maybe even my depression has gotten the best of me, and i have barely finished a semester worth of classes. My question is, is there any possible way for me to go to school full time, get financially by and be a single mom with out working? I got excepted into a top notch paralegal program and between classes, study sessions and labs i would be in school 35 hours a week not including home work time. I just have not had the best track record of balancing EVERYTHING at once.
Answer from Veronica:
Your goals are very ambitious, but to be honest, maybe not very realistic (sorry!). When you are a single mom supporting yourself and your child, working is not an option, it is necessary. Unfortunately, even with government assistance, it will still be very hard for you to afford housing, food, utility bills and so on.
If you truly want to go to school fulltime and not have to work, your best option would be to live with someone. I am not sure what your family/friend situation is, but maybe try talking to them and see if they can help you. If you cannot pay rent, maybe you can pay your way by helping with household chores, cooking, grocery shopping and other errands.
Once you figure out a housing situation, apply for government assistance programs like food stamps, cash assistance and Medicaid. Also, sometimes depending on the program you are taking in school and what kind of college you are attending, you can take out loans for living expenses. You have to keep in mind that the loans must be paid back.
If you do not have anyone to live with and have to support yourself, then maybe go to school part-time and work part-time. With that type of schedule, you will most likely still be given assistance from the government.
You are still young and there is no reason to rush things if you don't have to. Sometimes slow and steady really does win the race.