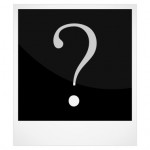 Question from Jennifer:
So here is my dilemma that I need some advice on – I live in San Diego and my ex does as well. In our divorce it states 50/50 for legal and physical custody. Well I have been getting the stinky end of the stick for years. I see my son every other Wednesday night to Monday morning. Now my ex is divorced and I know he is neglecting our son. What options do I have for gaining the full 50% custody w/o going through a lawyer? Are there advocates or some other type of person who can help me? I really don't have the means to hire a lawyer. Please help a sad and frustrated mother who loves her son to no end.
Answer from Veronica:
Hi Jennifer,
Seeing as how you came to this agreement during your divorce, those documents are binding. Your only option is to hire a lawyer, or maybe look into Legal Aide. You would have to show proof of the neglect and if your son is old enough, he can further validate your argument. I wish there was more for you to do, but so long as he is keeping up his end of the bargain in the eyes of the law, the court will not change the ruling. I urge you to go speak with legal aide or maybe Google some Pro Bono attorney's in your area. Some attorney's need a certain amount of Pro Bono work for credits they need to keep up. I think that will be your best option.
BUT, if your ex is really neglecting him, maybe talk to him about allowing you more time with your son. Since he is already not paying the kind of attention to him that you/your child would want, he might be inclined to agree.
It also sounds like your not even getting the 50/50 which was agreed upon. Every other Wednesday to Monday does not add up right. You can also try calling the State Attorney's office and speak with the child support enforcement department, or the lawyer who originally handled your case.
When it comes to our kids, we have to fight tooth and nail to get what we want. Fight for what is right for him. But you will need legal assistance and a legal aide office is going to be your best bet if the attorney who originally helped you cannot.
If none of these options work, come back and talk to me. Maybe we can work out another solution. There is always a way, sometimes you just need to dig a little deeper.
Best of luck to you!