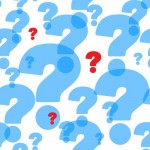 Question from Robyn:
Hi Veronica, I am 18 years old and have a 3 month old daughter. I just graduated and I live at home with my mom and two brothers. I just got and job and am starting to save money. I was searching the web to see if I could find any housing assistance for single mothers. My problem is, the websites ask about my credit and I haven't established credit yet. I don't want to move out right away, I was just doing some research because i would eventually like to move out with my daughter and be on my own. Any advice?
Answer from Veronica:
If you are looking for government housing assistance programs, try looking here on this site, there is a tab above offering information on different programs for different States. Most of the government funded programs don't really focus on your credit, but rather your income. The program that you choose depends on your State. Try to Google it this way 'Government Housing Assistance Programs, ______ << (insert your State)'. Also, when going out on your own for the first time, you should also look into other assistance programs. WIC is a good one that offers help with groceries and formula, which as you know, can be very expensive.
Also, do not be discouraged about not having established your credit yet. You are only 18 and still have a long way to go. Try and stay away from credit cards and/or lending with high interest rates until you are more grounded and have generated a budget for yourself. Keep in mind, moving out for the first time does not only mean you will have to pay rent. You have to budget for light, water, electricity, food, snacks, entertainment, "pampering" (i.e. nails, hair, clothes, ect.) and any other interest/needs you may have. So, holding back on credit might be a good idea until you reach a point where your budget can afford all these bills, before adding another one.
Being on your own has a lot of rewards, so long as you do it the right way and don't rush the process. Save a good chunk of money before even considering the move. You will hit a lot of bumps and unexpected expenses. Make sure you are prepared, financially and emotionally. As of now, you are heading down the right path by doing your research and saving up money. Keep it up and you will do great on your own.