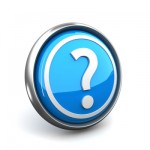 Question from Wendy:
Hi Veronica, the father of my one year old daughter got deported from the U.S. and me trying to do the right thing and keep the family together decided to sell everything I owned, house, truck, clothes and follow him to his home country where all his family lives.  I've been here for half a year and things have fallen apart. I do not speak the language, have no car and barely get to use the computer.
Although his family is super nice, he has taken a turn for the worst. I have decided I am done but have no way to leave and no where to return to in the U.S. I have been estranged from my family for many years, they haven't even seen my daughter and have no interest too either. I tried to get back with my family when I was pregnant and they were unresponsive so I know for a fact they will not help me with my situation. My daughter's father has hit me while holding the baby and I know i need to leave but HOW? what do i do if i can ever make it back to the U.S. but first how can i even make it back to the U.S. safely and peacefully???
Thanks,
Wendy
Answer from Veronica:
Hi Wendy,
I know very well how difficult your situation is to be in. You are in another country where you don't speak the language, without friends or family and with a man who is abusive. All the way around, this is not good. Also, there are a lot of factors that can determine the outcome of you leaving the country where you currently reside. First, what conntry is it? Is your child a citizen? Does the child have a dual citizenship? Are you married? Is he allowed to come back to the states? Since I do not know all these answers, your best bet is to contact the American Embassy.  This is the link to the website of the list of all the embassies and consulates with phone numbers http://www.usembassy.gov/.
I know you said that you do not get much access to a computer so I am not sure how you would contact them, but this is your best hope of leaving. When you contact them, tell them you are a citizen of the US and so is your child (if that is the case). Explain that you are in an abusive relationship and that you have no way out of the country. They will usually make arrangements for you to leave safely. Again, there are a lot of different factors that come into play with this, but the embassy will have the answers.
As for what you do when you get back to the States, well, there is an endless list of possibilities, good and bad. But for the time being, I think you should focus of getting back to the US. Keep in mind that if your child's father realizes that you are doing this behind his back, the abuse can get worse; and in some countries, this is not illegal. You have to be very careful with how, when, where and with whom you try to make this happen with.
I would try to help you further, but with limited information on your location, it is hard. I hope the embassy is able to guide you further. Please come back and post an update or any further questions. i would like to know you made it back safely.