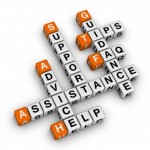 Child Care Assistance
Eligibility is based on the financial situation of all members in a household. Everyone who lives together and purchases and prepares food together is considered a member of the same household group.
In general, DHS will review your assets, income and residency to determine what, if any, benefits you may be eligible for.
Health Care – Medical Assistance Programs
Health Services for Migrant Workers
Directory of health care services and clinic information for migrant and seasonal farm workers.
Children's Special Health Care Services
A program that provides certain approved medical service coverage to some children and adults with special health care needs.
Vaccines for Children
Childhood vaccines provided by participating doctors and clinics for eligible children.
Child & Adolescent Health Center Program
Offers preventive and primary care to uninsured, underinsured and children receiving Medicaid.
MIChild
A health care program for low-income uninsured children.
Assistance Programs – Other Support Programs
In addition to the programs offered by DHS, the following programs may help you care for your family until you can get back on your feet.
Employment & Taxes
Michigan Works!
Areas of this program will still be available to you, including resume writing, workshops and access to the Michigan Talent Bank with job postings.
Earned Income Tax Credit (EITC)
Tax benefit for people who work – If you qualify, you will owe less in taxes, and you may get cash back. Even if you do not owe income tax, you can get the credit but you must file a federal tax return. Learn more at www.michiganeic.org.
Unemployment Insurance Agency (UIA)
Unemployment insurance benefits for qualified unemployed residents. These benefits provide temporary income while you look for new employment.
This site provides information for:
Property Owners – annual tax sale, unclaimed property, tax reversion and property tax credits
Retirees – retirement services and resources to retirement links
Students & Parents – student financial assistance and tuition credit eligibility
Debtors – tax amnesty, and voluntary disclosure
Taxpayers – tax amnesty, assessments, income tax, e-file, and tax credits
(such as the Home Heating Credit)
Investors – investments, bonds, hospital and higher education authorities
Customer Service – tips and contacts for all of your property owner needs
General Assistance
Michigan Community Action Agency Association
Provide free programs and services to help low-income individuals and families achieve higher levels of economic self-sufficiency and stability.