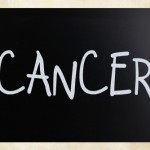 ACCC is the national multidisciplinary organization that focuses on enhancing, promoting, and protecting the entire continuum of quality cancer care for our patients and our communities.
Phone: 301-984-9496.
Find A Cancer Program
This ACCC membership directory of more than 700 cancer programs features  information on the programs' facilities, research, staffing, support services,  and more. Find a program next to you. Select a state
Cancer Program Resources at a Glance
Find  a wealth of oncology-related information for caregivers. Find ACCC surveys and supplements—timely, practical, and trustworthy information on a full range of topics—from new approaches to delivery of high-quality, state-of-the-art cancer treatment at the community level to strategies for streamlining programs, expanding a research program, buying new technologies, and much more.
Reimbursement and Patient Assistance Programs: A Guide for Community Cancer Centers: Log in to ACCC's Members-only section of the website to access our listing of reimbursement assistance programs for oncology-related services that have developed programs for physicians, their office staff, and, in some cases, patients.  Read more details
Oncology Pharmacy Education Network (OPEN)
The Oncology Pharmacy Education Network (OPEN) is a group of leading hospital oncology professionals who are working together under the auspices of the Association of Community Cancer Centers (ACCC). OPEN looks out for the interests of oncology pharmacists and their staffs and provides the education and resources they need. Read more details
Find information on 700 cancer programs, facilities, research, staffing, support services, and more.
Cancer Survivorship Resources
ACCC launched an educational project to raise awareness about the importance of comprehensive survivorship programs. As his ACCC President's Grant, then-President Richard B. Reiling, MD, FACS, led efforts to provide a full-range of educational resources. The result: ACCC's Survivorship Education Project, which has been archived here for easy access. The project was made possible through a sponsorship funded by AstraZeneca and Abraxis Oncology.
Read more details
Cancer Nutrition Programs
Proactive nutrition care is pivotal to drive quality for the patient experience.
ACCC members have identified that one of the top resources that providers seek is help with nutrition services. To address this finding, this educational program will provide strategies and tools for ensuring a successful nutrition program.