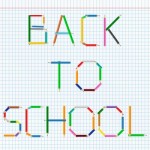 We have always seen moms walk behind the kids going to school, do their homework and keep up with the academic needs of their lives. Lately a new trend is seen emerging. Here the moms have decided that not only will they pack off their kids to school, but they themselves will head back for additional education as well.
Numerous single mothers had to abandon their studies and sometimes even their careers in order to tend to their kids. However, once the child is old enough, the option of going back to work presents itself once more. In most cases it helps to add to the resume by pursuing additional education and then seeking a job in the same industry.
Here are degrees or some courses, which can help single moms in their job search:
Bachelors – College is the first choice for most single mothers. Not only is a college degree considered the basic degree for professionals. It also helps moms lead by example when steering their children to the direction of college. While it always works better to choose a business or social science area of study, this is not to say that the arts section is not in high demand. Depending on personal inclination, combined with professional desires, single moms can make smart choices. A popular degree with moms is the bachelor's degree in education. Moms looking for a teacher's job find that this is a degree that helps them not only get an income, but and also helps them with teaching their own offsprings.
Masters – While in most cases a mom will decide to pursue a master's program when planning for a career in the financial or academic field, this is not to say that other masters programs are not for single moms. The Masters in Business Administration (MBA) has become a standard norm for those pursuing a business career. This is why numerous single moms choose continue their studies, and add this degree to their resume. The degree is extremely beneficial in cases where the single moms sought to follow banking careers, etc.
Courses – Aside from degrees, single moms are also interested in specialty courses. These courses help single moms develop a particular expertise that allow them to enhance their resumes. Courses in bookkeeping, typing, secretarial duties, and even nursing training programs are all options that single moms have an inclination to.
Continuing education is another option for single moms. Many single mothers understand that to stay ahead in today's world, it is important to have a sound education. While moms seeking financial aid will benefit from improving their education before going back to work. Single moms, who plan to stay home and raise their children for the foreseen future, also benefit from continuing their education.