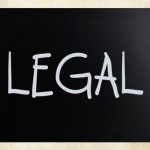 According to Toledo attorney, Stephen Pennington, there are some fundamental legal concerns that every woman should understand, plan, and prepare for in order to best protect her financial assets in lieu of a possible divorce, death of a spouse, or for simple common sense financial survival. It is noteworthy that each of the potentially troubling monetary difficulties cited below arrives at a time when a woman is simultaneously coping with personal loss and pain, thus underscoring the need to take preparatory measures well in advance such major life events (upsets). For every woman who does prepare, there are countless more who do not and who pay the price both financially and emotionally.
Does not take time to make out a will. Without a will, a person's estate must pass through their particular residential state's intestacy laws (which can be both costly and time-consuming). When a woman dies intestate (without a will), the distribution of her assets will be delayed. This scenario is especially problematic when real estate is involved and further postpones the final dispensing of any material resources.
Has not established their own credit. Married women may not realize the importance of establishing their own credit history independent of their spouse's. If they divorce or their husband dies, this lack of credit can make obtaining loans, making large purchases, etc…troublesome or even impossible.
Remarrying before children are raised contributes to a variety of child support issues as well as being forced to deal with the troubling (and emotionally exhausting) decision as to which parent will obtain primary custody of the children. Even after these difficult decisions have been made by a court, it is not unusual for older children to voice their desire to change which parent they want to live with (often the preference is to move away from the parent with the more stringent home guidelines to the parent with fewer controls/in-house rules/etc…).
Divorcing before the tenth wedding anniversary. If a marriage ends prior to the tenth year, a woman will lose her social security benefits option. When a couple passes that key ten-year mark, a woman can, upon retirement, (or current eligible age) receive social security benefits based upon her ex-husband's work history.
Failing to review how marital assets are filed. In order to avoid lengthy probate proceedings after one spouse dies, assets such as real estate, automobiles, and financial accounts should be titled jointly with survivorship rights or POD (payable on death).
Written by Michele Howe.
Howe has also published eight books for women including: