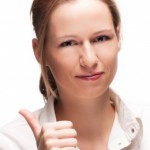 Single mothers do have to make a difficult choice between a career and raising the kids. While some try and juggle both, there is a guilt that comes into play here. When working one tends to feel guilty about the kids and when tending to the kids, work constantly plays on one's mind, specifically the thought of a missed career. While at work, these women need to work according to the manager's directions, at home they need to tend to their kids' demands.
Wouldn't it be nice if the single mom could become her own boss? She could schedule her own work while also scheduling kids' activities in the most convenient way. This scenario is possible if the single mom works from home and becomes her own boss. .
Let's take a look into the pros and cons of being your own boss and working from home:
PROs
Personal timing - When you are your own boss you can keep your own personal timings. There is no need to stick with a 'nine to five' schedule. You can work at midnight if you like or put in hours early in the morning, all according to your own preference and need.
Desired work load – When you work for someone else, the work load is also decided for you by your boss. But when you are your own boss, the work load will be controlled by you. This can make life much easier for a single mom. You do not need to work all day long and can easily take on only as much work as you can handle without taking away from valuable kids' time.
Complete authority – Another advantage of being your own boss is that you do not need to report to anyone else. No one will be upset with you when unforeseen events take you away from work.  You will be your own master. Moms often find that they need to take slack from their bosses in case they put the kid's needs before the work. As your own boss you do not have to worry about upsetting the boss or your co-workers if you have to postpone work for some time.
CONs
Complete responsibility – The one huge drawback of being your own boss is that the responsibility of the entire work rests on your shoulders. This can sometime be a huge burden for a single mom who has kids to tend to. The pressures of being your own boss are definitely high and may not work in the favor of a mom.
Temptation – When you are your own boss the desire to make more money may lead you to take on more work, which could translate into cutting out on the kids time. In the case of a fixed job, such a temptation rarely exists.
Single mothers who work from home can be their own boss and there is no denying that there are huge advantages in doing that. However, one must learn to strike a balance between the kids' and the work time. Being your own boss has its responsibilities and as a working mother it is important that you do not overlook the work for the kids or the kids for the work.