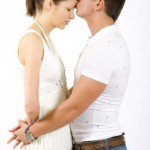 Single moms have to walk the double edged sword of being mothers and yet being on the dating circuit too. This can be quite a tedious task and the balance between the two is not an easy one to maintain. The problem is that unless you get the balance between these two aspects of your life, you will not be able to enjoy either of the two.
Some tips below on how to strike a balance between being a mother and pursuing a dating life too:
Be present with the concerned party – The one thing that you can never take a break from is motherhood and if you are a single mom, you can never ever take a break from it. Let your kids and your date know that the children stand priority and they will be given importance in case of an emergency. Short of this do learn to not be the mom when on a date and not have your dating life distract you from motherhood. So don't text your date or take long calls when spending time with kids, and do not let the kids play on your mind when you are on a date.
Have a schedule – Children rarely like last minute programs, especially if it involves their mother stepping out. It is important that you stick to a schedule where the kids are prepared that you will be stepping out on a particular day of the week and the other days will be given to their needs. You will also be able to keep a sane hold on your dating if you choose a day or two of the week when you will step out. This schedule will not upset the kids since they will know when you are going out and you will also be able to stay on top of the balancing game. Make sure that if you decide to go out dating on Friday, you also take the kids out on Saturday for some fun that does not involve your date at all.
Keep your priorities clear – As a single mom you will need to keep your priorities clear if you are going to go back to dating. There will be times when you may feel swept away by the love bug and in these cases the home and kids often tend to get compromised. Do not make this mistake. No matter how much you want to be with the man of your dreams, walk the path carefully and with patience. Do not compromise the kids in any way and always take is slow and easy. As long as your priorities are your kids and their safety and providence, you will not go wrong with the dating either.
Single moms getting back to dating will fare very well if they keep the tips listed above in mind. These rules will help to balance your kids and your dating life without compromising on either of the two.