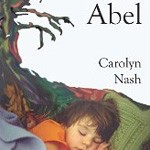 At 38, Carolyn Nash had a good job, no apparent struggles and few conscious regrets–save, perhaps, her weight and her childlessness. She remedies the latter by fostering and then adopting 3-year-old Abel, a victim of unspeakable parental abuse, most of it sexual. The consequences are predictable and agonizing. Abel is charmingly innocent yet uncontrollably violent, and as he grows, so do his PTSD symptoms. He refuses to bathe, he fails in school. Thrown toys become thrown punches, then smashed windshields. Psychiatrists are consulted, police called. Special education, home-schooling, hospitalizations, meds–all resources are tried and exhausted. Yet Nash remains indefatigable, wrestling with her son (literally) and with her inner demons and repressed memories, haltingly revealed in sessions with her therapist. Through the lens of Abel's trauma, Nash peers into her own nightmares–she too feels deformed and unlovable–and learns their sick source. The book is structured almost entirely in short, dramatic episodes, a technique Nash uses skillfully… late in the story, when the troubled teen turns violently on Nash herself… we get a penetrating glimpse into Abel's beating heart, where his triggers, his alienation and his lifelong struggle come into searing focus. Here Nash gives us Abel in full, and we see with our own eyes how the measure of this young man is also the measure of the woman who raised him–with pure, dogged, unrelenting, overwhelming, at times selfish, often desperate, boundless, evergreen love. This was her treatment and her cure. We know it by its common term–mothering.
About the Author:
I've written stories all my life. I've read everything I could get my hands on. I've dreamed of publishing and touching people's lives with my words. Thanks to Amazon, I've been able to realize that dream. While I've spent most of my life writing fiction, my first book is a memoir about raising my severely traumatized son. To protect my family's privacy, I chose to publish it under the pen name Carolyn Nash.
Oftentimes authors write in one genre. For better or worse, I don't seem to be able to stick to one genre. While my memoir may be the only non-fiction piece I ever write, I am a fan of suspense, adventure, ghost, science fiction, and just about any other story you can think of. Being a fan, I'd like to try my hand at writing them.