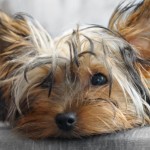 Puppies are adorable and there is a hardly a kid in the world who does not want a dog. This is why most moms usually end up fighting demands of 'mom please can we get a dog'. If you have decided to give in to the kids and finally get the dog that they have been wanting, it will help to keep a few tips in mind.
Some tips on how to bring into the house, the dog that the kids have been wanting for:
Size matters - When you choose the breed of the dog, make sure you give special consideration to the size of the dog. All puppies are cute and small, but over a few months your small and cute Great Dane pup can look like a camel calf. Depending upon the size of your home and the amount of exercise that you will be able to give the dog, choose an appropriate breed. Smaller breeds are great for flats while the medium to large breeds will work for open homes. Keep in mind that the larger dogs will demand a lot of exercise and the smaller ones can be maintained with a short walk also.
Temperament matters - Now while the size of the dog is one issue, the other is the temperament. Small dogs usually have a snappy nature and so it would be best to stay away from Chihuahuas who may go about nipping the kids every now and then. Labradors have a much more lovable and relaxed attitude and tend to suit a house with children very well. Rottweiler's are a big breed and very ferocious too. So remember that the dog you choose must have an amicable nature.
Gender matters – The gender of the pet will also come into play. Females come with their own set of problems and males tend to get more hyper and have their own mating issues. Since you will need to take care of these problems, it will help to pre-decide them. If you do opt for a female, be prepared that sooner a later a litter may come along too.
When bringing in the pup that you have finally chosen, keep a few rules in mind. Make sure the kids learn some duties. Always feed and walk the pup in time. It is best if the pup has her own bed to sleep in. Letting dogs sleep in your bed or the kid's bed could be asking for trouble. Getting a dog in the house is a huge responsibility and you must be prepared for it. Right from vacations to medicals, this dog will affect everything in your life. There is no denying the fact that dogs bring in a lot of joy into a home and in a lot of ways will complete the family. Just giving a small thought to the details listed above will make this decision easier.