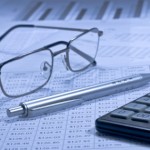 Let's face it. Making and sticking to a budget is as necessary as it is boring. It used to be so tedious and time consuming. Not anymore! Now with the advent of the iPhone and the Android phones and the app marketplaces that have sprung up around them, you can find an app for your phone that does all the work for you!
There are tons of budget apps out there. Many decent ones are free. They will cover the basics of how much you spent, on what, which categories you are spending the most on and they can help you get a measure of control over you financial life. They still will most likely require you to do the work of inputting the data into a spreadsheet to manage, as you tend to get what you pay for and most free applications simply store the information on your phone or email you the results.
If you want an app to do it for you, then you'll have to pay. If you're an iPhone user you can find a host of budgeting software options available to you, that will sync up with a spreadsheet or accounting software every time you plug your iPhone into your computer. That takes a ton of legwork out of the equation. Simply enter each item into your phone as you purchase it, select the category for the item (food, clothing, etc), click save, and the app will take it from there. You can find tons of reviews by simply searching for "best iPhone budget apps" in Google.
If you have an android phone, it's just as easy to find a budget app that works for you. Simply type in "best budget apps for android phones" and you'll find a host of sites, all of which have already tried and reviewed the apps. Download a few. Try them. See which ones you like. If you don't like them, who cares? They were free! After trying several free ones, if you still can't find one you like, then you can look at the pay app choices, but try the free ones first.
If you prefer to have a full fledged software program on your computer to manage your money, that's fine too! Quicken is by far the most famous, but You Need A Budget (youneedabudget.com) is also highly reviewed and recommended as well.
If you're old school and want to do your budget by hand, Dave Ramsey's Total Money Makeover is a great book to help you get and stay on the road to financial wealth. Dave is a tough talking, no-nonsense, tell it like it is kind of guy, but he is as good with dispensing financial wisdom as he is gruff and abrasive. But his stuff works. Take it from the millions of devotees he has out there. His book contains an old school spreadsheet format that you can use either by making a photocopy of it or simply writing in the book.
Whichever method you chose, you can rest assured in knowing that you are on your way to financial freedom. You have claimed power over your money, which has had power over you for far too long.