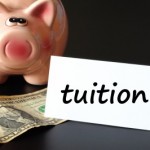 We have all heard that college is much more expensive than schooling. We know for a fact that government schools are free of cost and while the private ones can be expensive, but when it comes to colleges, there is no cheap option. Continuing studies do cost a lot and this is also the reason why most parents will start a college fund for their kids as soon as they are born. However, there is no saying exactly how much a college education will cost since the fee structure seems to change very often.
The question now is how is one to calculate the amount that will be needed to pursue further studies.
Below are pointers that will help calculate your expense when you decide to go back to college:
Fee/Tuition -  The first cost to consider is the fee of the course. The fee will vary depending on the college you pick and also the course of your choice. In most cases the Ivy League colleges charge a higher tuition than other schools. Again the science courses seem to have a higher tuition than liberal arts courses. Masters of business administration is a popular degree these days, and therefore demands higher tuition fees. So the tuition for the courses to complete a degree is the largest part of the total expenses. This amount can be calculated exactly, as opposed to the other expenses, which are estimations.
Books, computers and study aids - The next item on the college expense list needs to be the study aids. While books are a large part of this expense, you will also need to throw in other items like a laptop, printer, etc, depending on the area of study. Now here the calculation have to be estimated since there is no saying exactly in advance how many books you will need and also which computer in the market will work best for you. Asking students, who already went through those courses, might give an insight.
Boarding lodging – In case you are going out of town for the study, you will need to calculate your living expenses as well. Those lucky enough to get accommodation on the college premises will find that their cost of living is much lower than those who have to rent a place and live. College food and accommodation is subsidized, not to mention safe and this is why most students not to mention parents prefer this option.
These are the most important aspects of calculating your education cost in a college/university. Of course your life style expenses will add to this cost too, but then those vary from person to person. The above will help you obtain a rough estimate of your college education expenses and you can then decide how to fund your studies.
What do you think?
(Please take a few seconds and leave your comments below. It would be a huge help.)
If you enjoyed this article, get email updates (it's free).
(don't miss to activate your subscription, otherwise you will not get the updates)