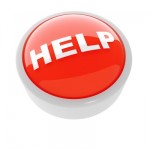 Free professional support for anyone affected by cancer
CancerCare is a national nonprofit organization that provides free, professional support services to anyone affected by cancer: people with cancer, caregivers, children, loved ones, and the bereaved. CancerCare programs, including counseling, education, financial assistance and practical help, are provided by trained oncology social workers and are completely free of charge.
Phone: 800-813-4673.
CancerCare was founded in 1944 in New York City with the mission of helping advanced cancer patients. The lamp was chosen as the symbol for the organization because its light represented warmth, comfort and hope. From the very beginning, CancerCare provided financial assistance for home care, as well as counseling by professional oncology social workers. By 1980, CancerCare was helping more than 25,000 people with its free counseling services, which to this day are the heart of the organization's work.  During the 1980s and 1990s, technological advances helped the organization grow to its current national scope. The toll-free counseling line, Connect Education Workshops, and website all made CancerCare's services available to people across the country.
Today, CancerCare has over 100 staff members who help more than 100,000 people each year cope better with cancer. Our websites have grown to become leading online resources, providing both information and support. The size and focus of the organization have grown tremendously since 1944, but the essential work is the same: caring for the individual, supporting their loved ones, and providing help and hope to anyone affected by cancer.
Services
Professional oncology social workers provide free emotional and practical support for people with cancer, caregivers, loved ones, and the bereaved.
Counseling - the staff of professional oncology social workers help you and your loved ones manage the emotional and practical challenges of cancer.
Support Groups - Led by professional oncology social workers, the support groups allow you to connect with others in similar situations to share information and experiences.
Connect Education Workshops - Listen in live by telephone or online to these one-hour workshops as leading experts in oncology provide up-to-date information about cancer-related issues. You can also listen to recordings of past workshops on our website or over the telephone.
Publications - Written by experts, our easy-to-read booklets and fact sheets provide reliable, up-to-date information about a wide range of cancer-related topics.
Financial Assistance - Find resources and support to manage your financial concerns. Limited assistance is available to eligible individuals for treatment-related costs such as transportation, childcare, and insurance co-payments.
Community Programs - Offer for a variety of in-person workshops, therapeutic activities, and special events throughout the year.
FIND HELP BY DIAGNOSIS OR TOPIC
Search for help by diagnosis or by topic.
ASK CANCERCARE
You can submit your questions to experts.
Financial Assistance
CancerCare offers limited assistance for cancer-related costs, and our professional oncology social workers can help you find resources.
Help with costs such as:
Transportation to and from cancer treatment
Home care
Child care
Pain medication
Lymphedema supplies (breast cancer only)
If you need assistance with chemotherapy or targeted treatment co-payments, please visit the CancerCare Co-Payment Assistance Foundation.
Eligibility
In order to be eligible for financial assistance you must:
have a diagnosis of cancer confirmed by an oncology health care provider
be in active treatment for your cancer
live in the U.S. or Puerto Rico
meet our eligibility guidelines of 250% of the Federal Poverty Limit (view chart)
Steps for applying:
Call 800-813-HOPE (4673) and speak with a CancerCare social worker -  to complete a brief interview. We can be reached from 9 a.m. – 7 p.m. (ET) Monday through Thursday, and 9 a.m. – 5 p.m. (ET) on Friday.
If you are eligible to apply, we will: mail you an individualized bar coded application
You must submit  a completed application.
More About CancerCare Financial Assistance
Breast Cancer
AVONCares – Limited financial assistance for homecare, childcare and transportation. A program in partnership with the Avon Foundation.
CancerCare Get You There – CancerCare has launched a new program to provide financial help for transportation costs to women coping with metastatic (stage 4) breast cancer.
Linking A.R.M.S. - Limited financial assistance for hormonal and oral chemotherapy, pain and anti-nausea medication, lymphedema supplies and durable medical equipment. A program in partnership with the Susan G. Komen for the Cure™.
Multiple Myeloma
The "Door to Door" program for patients with multiple myeloma provides grants to help with transportation costs such as gasoline, parking and tolls, and taxi, bus or train fare to and from their medical care. Patients must call 800‑813‑HOPE (4673) to begin the application process. A sample patient application form along with a physician verification form may be viewed online.
All Cancer Diagnoses
Women (excluding breast cancer) – Limited financial assistance for homecare, childcare, transportation, and pain medication. Includes the Touching Hearts program funded by the Mary Kay Ash Charitable Foundation and San Diego area assistance funded by the WebMD Foundation.

Men -  Important update: Beginning August 6, we are only able to accept requests for assistance for men with cancer who meet one of the following criteria:
Men diagnosed with multiple myeloma (through our Door-to-Door program)
Men who live in New York City (Manhattan, Bronx, Brooklyn, Queens or Staten Island)
Men residing in San Diego and Imperial counties in California
Children (ages 18 and under) -  Limited financial assistance for homecare, childcare, transportation, medication and copays. This program has been funded by many generous individual donors.
Contact Information:
CancerCare
275 Seventh Avenue
(between 25th & 26th Streets)
New York, NY 10001800‑813‑HOPE (4673)
info@cancercare.org