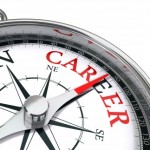 Sponsored by the U.S. Department of Labor, CareerOneStop contains tools to help job seekers, students, businesses, and career professionals.

Explore Careers
Your immediate goal might be to get a job. But anytime you're looking for a job is also a good time to think about your career. Exploring careers involves discovering your own interests, researching career options, planning, and goal setting. It's not the same as job searching.
Job searching is a short-term pursuit of a position that matches your financial and career goals.
Career exploration is a long, progressive process of choosing education, training, and jobs that fit your interests, values and skills.
Get Started: Assess yourself, explore career options, gain skills, find a job, manage your career.

Salary and Benefits
Lean about wages and salaries for different occupations, highest paying jobs, pay for jobs by location, compare metro wages.
Learn about unemployment insurance, job loss. Lean how more education earns you more, about financial aid, scholarships, and health plans and benefits.
Education and Training
Learn how to set your goals, what is available, and how to prepare.
Find short-term training, learn about certifications, apprenticeship, community colleges, programs at colleges, and more training.
Keep learning and get credentialed, update your skills, professional development.
Resumes and Interviews
Resume Advice
The hardest part of writing a resume can be getting started. One method is to set a clear goal or career objective, and make sure your resume reflects that objective. You don't necessarily have to state your objective on your resume, but write a summary statement to show how the particular job matches your career goals.
Learn how to write a resume, how to improve one, find samples and templates.
Cover Letters
A cover letter is just as important as your resume.  It is an opportunity to personalize your resume and sell your skills.
Saying "thank you" is not only the right thing to do, it is also an effective job search strategy. A thank-you note is another opportunity to sell your qualifications and leave a positive impression on the reader.