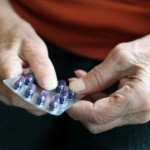 Caring Voice Coalition is dedicated to improving the lives of patients with chronic illnesses. Their organization continues to accomplish its mission by offering outreach services that provide financial, emotional and educational support.
Supported Diseases
Pulmonary Hypertension (PH)
Pulmonary Fibrosis (PF)
Narcolepsy
Infantile Spasm (IS)
Huntington's Disease (HD)
Congenital Factor XIII Deficiency (FXIII)
Complex Partial Seizures (CPS)
Chronic Granulomatous Disorder (CGD)
Alpha-1 Antitrypsin Deficiency
Help Available
Financial Assistance
Caring Voice Coalition provides financial assistance to eligible patients, in the form of monetary grants, to help remove the barriers to starting or remaining on their therapy. These grants involve helping the patient afford copayments for their expensive prescription therapy, helping the patient pay the premium for their health insurance coverage or various other self-pay responsibilities related to their prescription therapy. These grants may be applied for online or by calling one of our case managers. Grants are usually processed within 24 to 48 hours. More details
Insurance Education and Counseling
Insurance Education & Counseling (IEC) Department offers both Alternate Coverage and Social Security Disability & Appeals Assistance. We know that understanding insurance and working through denials of coverage or disability can be complicated. Our experienced IEC Specialists are here to help. More details
Patient Support
Patient Support Team will identify public and private programs and services that may be of benefit to you. Our goal is to connect patients and their loved ones with services that will make life a little easier–emotionally, socially, and financially. More details
Understanding Your Disability
Many persons impacted by a chronic illness reach a point where they can no longer work. To help allow for continued income and insurance, Caring Voice developed a Disability Program to help individuals understand the complicated issues involved in proving entitlement for disability benefits. By providing accurate information about Social Security programs and the benefits that you and your family may be eligible for, CVC provides guidance in determining whether applying for disability is right for you. Read the Disability Guide. Download the Wellness Journal.
Prescription Discount Card
NeedyMeds offers a drug discount card that can save users up to 80% off the price of prescription medications. The card may be used by those without insurance and by those who decide not to use their insurance — for example, if the drug is not covered under their plan, the copay or deductible is high, the cap has been reached, or if they are in the donut hole.
The free NeedyMeds Drug Discount Card is accepted at over 62,000 pharmacies, including major chains such as Walmart, CVS, Walgreens, Rite Aid and at regional chains and local stores.
There are no income, insurance or residency requirements, and no fees or registration process needed to use the card. One card can be shared with friends and family members, or they can print their own. The card is active immediately and never expires.
The card can also be used for over-the-counter medications and medical supplies if written on a prescription blank, and pet prescription medicines purchased at a pharmacy.
The card cannot be used in combination with insurance; it is used instead of insurance if the insurance does not have drug coverage, if there is a high deductible for drugs, if there is a low medicine cap that has been met, if there is a high copay and the card offers a better price, if you are in the Medicare Part D donut hole.
The card is NOT an insurance program – it is a discount card.
Details on the the prescription card discount phone 1-888-602-2978.
Download the card and print it.