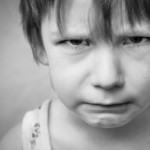 Chai Lifeline is a not for profit organization dedicated to helping children suffering from serious illness as well as their family members. They offer a comprehensive range of services to address the multiple needs of patients, parents, and siblings.
Phone: 212.465.1300.
Since 1987, Chai Lifeline's mission has been to restore the light of childhood to children whose innocence ended when life-threatening or lifelong illness was diagnosed. Through programs that address the emotional, social, and financial needs of seriously ill children, their families, and communities, Chai Lifeline restores normalcy to family life, and better enables families to withstand the crises and challenges of serious pediatric illness.
Seriously ill children need and deserve as happy and normal a childhood as possible;
Illness affects each member of the family;
Well-being of an ill child is impacted by the well-being of his or her family;
Pediatric illness can have a devastating financial effect on families.
SERVICES
Camps
Each summer, 400 seriously ill children are treated to unforgettable, medically supervised overnight camp experiences at Camp Simcha, for children battling cancer and other hematological illnesses, and Camp Simcha Special, for children with debilitating chronic conditions. Details here
Hospital Services
The onset of illness or a child's hospital stay can place unbearable stress on the entire family. Chai Lifeline's mission is to ease the burden by providing everything a family needs to get through days, weeks, or months of a child's hospitalization: Insurance Support Services, Meal Support, Transportation Services, Chai House. Details here
Counseling
Chai Lifeline's counseling services help each member of the family cope with serious pediatric illness and move towards stability in the midst of diagnosis, treatment, and beyond: Telephone Support Groups, Healing Hearts Bereavement Program, Chai Family Centers, Counseling, ChaiNet. Details here
Educational Assistance
When illness keeps a student from the classroom, Chai Lifeline's educational assistance helps the child stay current with schoolwork and au courant with friends: ChaiLink webcam connections and laptop loans, Educational Learning Programs. Details here
Recreational Activities and Events
The carefree fun of family days, the happiness of holidays, and the relaxation and enjoyment that accompany free time are often sacrificed to the stress of illness. Smiles and Laughter brings fun and friends back into our lives of ill children and their families: Adventures in Art, Heart-to-Heart, Family Day, Financial Services Annual Winter Retreat, A-Mother-to-Mother Retreat, Toy Drive, Music in Our Lives, Holiday Parties and Events, i-Shine. Details here
Bellows Family National Crisis Intervention and Bereavement Services
Chai Lifeline's crisis intervention services offer families, schools, camps, and community groups an unprecedented level of resources and services. Starting in the first few hours after a crisis occurs, Chai Lifeline's professionals and trained paraprofessionals support the affected families and facilitate community responses. Details here
Trips and Vacations
Cancer treatment, wheelchairs, even ventilators or gastric tubes: there's no reason to miss out on the fun.  Chai Lifeline trips are potent medicine for children on active treatment, those whose chronic illnesses make traveling difficult, and teens who are celebrating a cancer-free life or the ability to manage complex medical conditions.  When the daily pressures of living with illness become overwhelming, Chai Lifeline families can rest body and spirit at either the Stella K. Abraham Family Center or the Pamela and Craig Goldman River Retreat. Details here
Community Centers
Comprehensive volunteer training offers opportunities to make a true difference in the lives of families struggling with pediatric illness or loss. General information and specialized publications help volunteers, educators and the community better understand the issues surrounding pediatric illness. Details here
Regions and Affiliates
US Regions: Regional offices bring Chai Lifeline's programs and services to families in all 50 states:
Southeast Lasko Family Services Center
Ellen Weiss, M.S.W., Director of Programs and Services
Chai Lifeline, Southeast Lasko Family Service Center
2699 Stirling Road Suite B303, Ft. Lauderdale, FL 33312
Tel: 305.956.9990, Fax: 305.956.7879
www.chailifeline.org/southeast
Midwest
Rabbi Shlomo Crandall, Regional Director
Chai Lifeline, Midwest
6600 N. Lincoln Avenue, Suite 300, Lincolnwood, IL 60712
Tel: 847.763.1818, Fax: 847.763.1820
www.chailifeline.org/midwest
West Coast Sohacheski Family Center
Randi Grossman, MPH, Director, Chai Lifeline West Coast
Chai Lifeline, West Coast Sohacheski Family Center
9701 West Pico Blvd., Suite 120, Los Angeles, CA 90035
Tel: 310.274.6331, 877 374-6331, Fax: 310.274.6447
www.chailifeline.org/westcoast
New York/Greater Atlantic Region
Chai Lifeline
New York/Greater Atlantic Region
151 West 30th Street, Third Floor, New York, NY 10001
212.465.1300, 877 CHAI LIFE, Fax: 212.465.0949
www.chailifeline.org/ny
New Jersey
Rabbi Sruli Fried, M.S.W., Director of Programs and Services
Rabbi Arye Adest, Director of Community Affairs
Chai Lifeline New Jersey
106 Clifton Avenue, Lakewood, NJ 08701
Tel: 732.719.1700, Fax: 732.886.0065
www.chailifeline.org/nj
International Affiliates
Chai Lifeline Canada, Camp Simcha – United Kingdom, Chaiyanu – Israel
Chai Lifeline Canada
What do Canadian families battling pediatric illness need? They need opportunities for laughter and joy that create a lifetime of memories. They need emotional support from professionals, caring, trained volunteers, and their peers, other families living with the daily challenges of caring for a very ill child. They need Chai Lifeline Canada
Rabbi Mordechai Rothman, Director of programs and services
Chai Lifeline, Chai Lifeline Canada
258 Wilson Avenue, Toronto, Ontario M3H1S6
Tel: 647-430-5933, Fax: 416.628.1597
www.chailifelinecanada.org
Camp Simcha UK
Big Ben. The Tower of London. Madame Tussaud's. Camp Simcha UK. All will bring a smile to a child's face. But only Camp Simcha UK can fight the despair, loneliness, and isolation of pediatric illness. Camp Simcha UK's year-round, free services.
Neville Goldschneider, Director of Programs and Services
Chai Lifeline, Camp Simcha UK
The House, 12 Queens Road, London NW4 2TH
Tel: 011.44.208.202.9297, Fax: 011.44.208.202.6670
www.campsimcha.org.uk
Chaiyanu
Chaiyanu/Chai Lifeline Israel provides comprehensive emotional and social support to Israeli families living with pediatric illness.
The mission is to give ill children and their families whatever they need to thrive during the long months and years from diagnosis through treatment, recovery, and beyond. Partnering with medical centers and hospitals throughout the country, Chaiyanu/Chai Lifeline Israel ensures that children and families have the necessities of life, activities to escape the ever-present stress of living under the threat of war, and opportunities for pure enjoyment and family fun.
Rabbi Yaakov Pinsky
Director of Programs and Services
Chai Lifeline, Chaiyanu
Mercaz Shatner 3, Givat Shaul Jerusalem, Israel 95461
Tel: 02.658.3000
www.chaiyanu.org.il
Find more information on Chai Lifeline