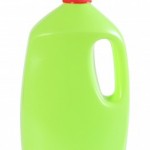 Even kindergarten kids know that chemicals are bad for us and despite this common knowledge we continue to use these chemicals and damage our systems constantly. It is a fact that right from cancer to blood disorders to even heart attacks and other such ailments, all of them are on a rise and the reason for this is the increased use of chemicals in our daily life.
Let us take a look into the various ways that chemicals attack us and our planet. This will help us to understand why these chemicals are so deadly and why we must keep away from them.
Degeneration – Almost all chemicals will speed up the degeneration process. So if you are using a chemical based skin peel, then it may lend you a short term glow, but in the long run you will be damaging your skin cells and actually making the wrinkles appear sooner. Chemicals affect our body cells in a very bad way and damage them extensively. Once the cell dies off, it can no longer help the body and this means that the degeneration will occur sooner.
Deadly – Another reason why chemicals are bad for us is that they are deadly. The extensive use of chemical is the reason why deadly diseases like cancers, blood disorders and even kidney failures are on a rapid rise. Most of the chemicals are toxic and can poison a person in seconds. These chemicals are also highly inflammable which makes them all the more dangerous.
Destructive – Almost all chemicals are highly inflammable and are a potential hazard at all given times. These chemicals can cause wide spread destruction and in fact have been the root cause of several fatal fires. Even during natural calamities, these chemicals have resulted in widespread destruction since they caught fire and spread all over the region. Several blasts and accidents have occurred due to chemicals getting out of hand.
Damaging - Even in their most calm state, chemicals are damaging. Something as simple as chemical fertilizers will damage the ph value of the soil by making it acidic. So when the chemical is actually doing its job well, even then they are damaging as a default action. So while that chemical cream will bring a glow to your skin, it will at the same time damage the skin cells irreversibly. In short even in its useful stage, chemicals spell doom for the user and the planet.
The solution is to live healthy, to stick with natural products as far as possible. Avoiding chemical based detergents, creams, soaps and even fuels is the answer to our problems. Most chemicals that we are using in our daily lives are very bad for us and are slowly and steadily leading us to our destruction. The one way that we can stop this process, is to wake up to the bad chemicals and eliminate them from our routines. For this it is important to educate ourselves on the various types of chemicals and how most of our homes are storing them without even knowing it.