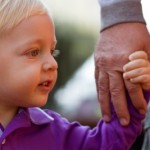 I have no time, no personal life, am tired through the day, have a never ending list of chores and yet have never been felt more fulfilled before. In short, I am a working single mother of a toddler. I had three months maternity leave and I was given other three months leave to me as well. By the time my baby was six months I knew I had to get back to work. What I did not know was that my husband of three years would suddenly find himself in love with his colleague and I would walk in on them just three weeks after my delivery.
The shock was not pleasant in the least since this meant that there was no way I could even consider quitting my job for a few years till the baby began to go to school. My husband and I separated and I started the divorce procedures. Then came the real issues. If I had to go back to work by the time Lizz was 6 months old, I had to find her good child care.
I barely knew how to care for a child myself, leave alone understanding what good child care meant. But I am a planner. So, right after my husband moved out, I kicked into gear to see how I will be managing the baby all by myself and also going to work. Somewhere this also helped me pick myself up after the whole separation fiasco. I decided to focus not so much on the separation itself but try and figure out how I am going to be a single parent from now on.
I began by trying to figure out what it is that most child care centers provided. I had no clue how these units worked and for that matter if they were under some kind of legal bindings also. Did the law require them to have a license or follow certain norms? As most would I hit the net looking for information and also address of day care centers. Before making the selection I decided to read up a few article on day care centers and how one could select a good one. I found some serious information on child care programs and in fact was even able to narrow down on several state based child care programs.
Now in my case while money was not a big problem, it was not in plenty either. I realized that location was important so a child care facility near my house or near the office would save me a lot of headache; I also realized that location was secondary. What I needed to find was a place that was safe and provided my baby with the comfort of a home away from home. I would need to pick a place that was not too overcrowded and yet had enough kids so that they could interact. I work at a bank and so am able to keep regular working hours for most of the year. A place that allowed me some time flexibility would be nice, but again it was not too high up on the list. While these were logistics of the situation, I also wanted to look into the legal aspects. Again here the net seemed rather handy. I was able to understand how child care centers work and what kind of legal aspects they have to fulfill in order to function.
Once I had a fair idea of what I was to look for I began the ground work. The YMCA link had caught my fancy and I was keen on finding a day care on similar grounds. I narrowed down on about three child care centers and decided to go see each one and check personally. Since I had begun to plan when my baby was about four months old I had enough time to test each child care option and ensure that my baby could be eased into the routine easily. Of the three that appealed to me the most was not very convenient for me since it meant a detour of about 3 miles from the regular work route. The one that was closet to work had too many kids and the ages were also very vast. The third one I ruled out completely since it was way beyond my pocket. After a lot of thought I decided to opt for the child care center that was closer to my place of work since it meant that I could get to my baby quickly in case of an emergency.
We joined and for the entire first month I went along with my baby girl to the child care center. We established a routine where we would wake up and get ready in a mock office drill manner and then proceed to the child care set up. While I stayed with her for the entire first week, in the second week I started to leave her there for one hour and then slowly extended it for the full working day. By the end of the month my baby was well settled and I would drop her off in the morning, come back home and then go back to pick her up at about six in the evening.
I went back to work after five months of delivering my baby because I wanted to get back to work and start making a living ASAP. While there is no denying that the separation did shake me up a lot, it is also true that by keeping the focus on my child instead of my loss I was able to keep my chin up and put my life back up on track.