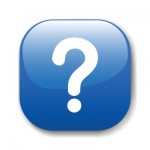 Choices, choices, so many choices in life: What will I wear, what will I eat, how will I spend my time today? Some choices in life are absolute and some are random, some are conscious and some are unconscious, but we all have the power to choose — free will you might call it. But do we ever stop and think about the consequences of our choices and the long and short term affect they have on our lives?
So often we randomly float through life allowing our lives to dictate our choices. There is some truth to this; some things are out of our control and we do the best we can. But what I'm talking about is using the power of choice we do have today.
We must first look at your choices; past and present to discover what has worked and what hasn't. This is called conscious living — a state of being conscious, aware, awake and alert. This is the first step in the growth process.
Maybe you are sick and tired of your life always turning out the same but you don't know the way out. Just the emotional state of being sick and tired is a sign of awareness and a great time for change and personal growth. Now is that time. You can educate and empower yourself with tools needed to start. Just make a choice to move forward, be determined and purposeful, know you deserve a change and then go after it. Baby steps are all you need.
The choices you make today may be small ones, but they will bring great change later. Focus on today and the future one day at a time, one choice at a time.
Looking at your future can be overwhelming and fearful. Set a goal today and do the best you can with the time you have.  Live in the present and walk toward your future one step at a time.
Written by Renee Blankenship