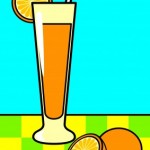 As mothers most of us will walk an extra mile to ensure that our kids eat the right foods. We will plan balanced diets for them and focus hard on their meals. However, the beverages are often forgotten. What the kids are drinking is as important to their health as is the food that they eat and we need to ensure that the beverages are not harming the children in any way.
Below are some tips that will help you choose the right beverage for your kids:
No artificial sugars – When choosing a beverage for your kids make sure that it has no artificial sweeteners. Aerated drinks are very high on sugars as are packed fruit juices. It is important that you go through the contents of any commercial drinks that you give the kids and ensure that they are not laden with sugars. Even when making drinks at home, make sure that the sugar content is low and do try and add honey to the drinks to sweeten them instead of white sugar.
No caffeine content – Any drink that has caffeine in it is not meant for kids and you should avoid completely. These drinks can harm the kids in more ways than one. Caffeine makes the child jittery, can give the kid headaches, upset tummies and sometimes even increased blood pressure and a fast heart rate. The problem with caffeine drinks is that while parents will rarely offer the kids a cup of coffee, they will gladly give them soft drinks with caffeine content and even offer shakes that have caffeine in them. It is believed that a child should not be given more than 45 milligrams of caffeine in a day.
Hydrating – The beverage that you offer your child must hydrate the kid. While we tend to give artificial juices and soft drinks to kids at a drop of a hat, do remember that they are doing more damage than good. Lemonades are an ideal beverage for children in the summers since it hydrates the kid and also provides certain salts and vitamins to the child's system.
Nutritious – The beverage we choose for our kids must be nutritious. The contents should offer something to the child rather than take away from the body. Fresh fruit juices are a great beverage as far as nutrition goes as are milk shakes and even lemonade. However, canned juices, aerated drinks and ice-cream shakes are useless in terms of nutrition and will only end up adding useless calories to your child's diet plan.
Children will often ask for a drink and it is best to make it water. There is no substituting water and you must ensure that your child is taking in at least 6-10 glasses of water in a day. Water based drinks are also to be favored much more than the juices since they ensure that the child stays well hydrated. Do remember that children must have good nutritious beverages and avoid the sodas like the plague.