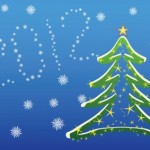 Christmas is just round the corner and while many of us are planning our Christmas parties and decorating the tree in our living room, we often forget that the real spirit of this festival lies in giving. It is important that over and above the presents we give to our family and friends, we also keep in mind those who are less privileged than us and can use our charity.
Somewhere in all the commercialism, we have forgotten that the real spirit of Christmas lies in charity. Below are some ways in which you can give charity and keep alive this Christmas tradition.
Organization of choice – There are many organizations that help to collect charity from us and pass it on to those who need it. Right from unique to cancer societies to even those organizations who are dedicated to children, you can find them all. Depending upon your personal choice, you can pick out an organization and donate according to your means. While in some cases the donation is a simple check, in others you may actually get something in return. But basically, buying specific charity Christmas cards trigger set proceeds to go towards charity.
Church – Another great way of giving charity is to go via your church. All churches will have donation boxes and your can donate here in cash. In case you wish to give away clothes and toys and other such items, then talking to the church management will help. There is an entire wing in churches that collects toys to give away to the less fortunate. This is a great place to give charity during the Christmas season.
Known people – In case you know people who could use your charity, you can give them some stuff too. Families of in house help, some poor soul you encounter on the streets or even someone you know of from work, you can take your pick from it all. Remember here the intention is to give in the spirit of Christmas and not to show off your charity or do the other person a favor. Give what you wish, but never burden the other person with your gift.
So this Christmas, open up your hearts and wallets to charity. Remember, it is the poor who need our charity much more than our friends and family need presents. So don't lose out on the real Christmas spirit in order to keep up with social decorum's. Give as much as you can to charity and you will see how happy it makes you and how you are able to bring such good vibes into your home too. Go beyond old clothes and toys and instead buy new things to give to charity. Imagine how happy you could make a child on Christmas if she got her favorite doll from Santa, a doll her family could never afford to buy her. And on this note a very merry Christmas to all of you.