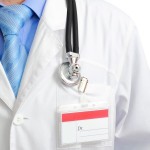 CDF's focus is to provide assistance to those under-insured patients who are diagnosed with chronic or life altering diseases that require the use of expensive, specialty therapeutics.
The Chronic Disease Fund is a non-profit charitable organization that helps patients with chronic disease, cancer and other life-altering conditions obtain the life-saving medications they need.
They assist patients throughout the United States who meet income qualification guidelines and have private insurance or a Medicare Part D plan but cannot afford the cost of their specialty therapeutics.
Patient Assistance
Chronic Disease Fund® works closely with healthcare providers, including specialty pharmacy, to provide immediate access to financial assistance for expediting therapy management.
Drug Compliance – We require that patients are 100% compliant with their prescribed treatment. By maximizing compliance, we can achieve our goal of improving patient health and quality of life. To assist our clients in staying compliant, CDF provides free access to our online Patient Portal and therapy management tool.
The Patient Portal – The Patient Portal monitors each patient's treatment regimen, dispensing history, and medication usage. It provides reminder tools and an interactive calendar to help patients manage their care. The Patient Portal also allows patients to check the balances of their funding grants and track payments that have been made. This not only helps patients stay on track with their treatments, it keeps them accountable for the funding they receive and shows donors that not a penny of their donation is being wasted. In fact, those who do not comply with the treatment as prescribed by their doctors are dropped from the program to release funding for other patients in need.
Unique Structure – Chronic Disease Fund has a unique structure that includes our public fundraising and awareness arm, Good Days®. Through Good Days, we are able to raise money for Chronic Disease Fund and create awareness amongst donors and patients. Good Days communicates the need while illustrating the difference that miraculous medication can make in the lives of patients with chronic disease and cancer.
Copay Assistance
Eligibility & Same-Day Approval – In order to be eligible for our financial assistance program, patients must complete and sign an Application and HIPAA Authorization form, as well as provide proof of income. We will review documentation for approval. However, because we are a charity, we cannot guarantee that funding will be available. If we are unable to provide financial assistance, we will refer patients to other organizations that may be able to assist them. Once approved, patients are provided enough funding to cover their treatment for the balance of the calendar year. All enrollment forms are processed the same day they are received. For ease of access, patients can enroll on the Patients & Pros website.
Programs – All Chronic Disease Fund® programs follow specific rule sets in order to ensure compliance with guidelines. Patient must have medical insurance coverage, been prescribed a medication that is part of the CDF Formulary and meet our program income criteria. 91 cents of every dollar goes directly to funding patients' out-of-pocket costs. Criteria for payment of any dispense is set by Chronic Disease Fund®, for example: Number of allowed dispenses, How often they dispense, Total funding allowed per dispense. Reporting is Aggregate (includes no PHI) in compliance with OIG guidelines.
Direct-to-Patient Assistance (DTPA) – CDF measures its effectiveness in the delivery of copay assistance by Direct-To-Patient Assistance (DTPA). This measures how many cents of each dollar we receive that goes directly to funding out-of-pocket costs on a calendar year basis. Currently, CDF maintains a DTPA of 91% — the highest in the industry.
Travel Assistance
Transportation – Transportation, including air transportation and car services, to medical appointments related to approved therapy as determined by the prescribing physician. Patients must be enrolled and approved in a Travel Program at least 2 business days in advance of the appointment to ensure travel means are available. An appointment with the healthcare provider must be scheduled prior to arranging transportation.
Lodging – Sometimes medical appointments require an overnight stay. We can help arrange and cover the expense of lodging for the patient for the approved therapy.
Ancillary Travel Expenses – Concierge Services also works with the patient to ensure costs related to approved travel — parking, fuel, and meals (if applicable) — are covered.
Patient Management
Patient Initialization – Accessing us online is just one way that patients may be referred to Chronic Disease Fund®. Others include: Direct calls, fax, Specialty Pharmacy, physicians, hub organizations.
Eligibility Screening – Once the referral request is received, CDFund screens the patient for eligibility requirements, including:
Diagnosis
Product
Product insurance coverage
Financial qualifications (household size and income, demographics, etc.)
U.S. Citizenship (via Social Security Number)
Enrollment Paperwork Process – If patient verbally qualifies, the patient is mailed, faxed or emailed the official Chronic Disease Fund enrollment form.
iRefer – Our electronic patient referral portal, iRefer, offers a unique way to match a patient's request with the most appropriate copay assistance or patient assistance organizations. The iRefer solution means many patients can start therapy and treatments sooner.
Contact Information:
Enrollment Inquiry
Toll-Free Patient Information: (877) 968-7233
Hours: 8:00 a.m. to 5:00 p.m. CST
Main Office Address:
Chronic Disease Fund
6900 N. Dallas Parkway
Suite 200
Plano, TX 75024
Main Number: (972) 608-7141
Email: admin@cdfund.org