(which actually may be four)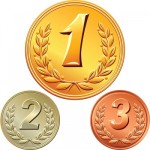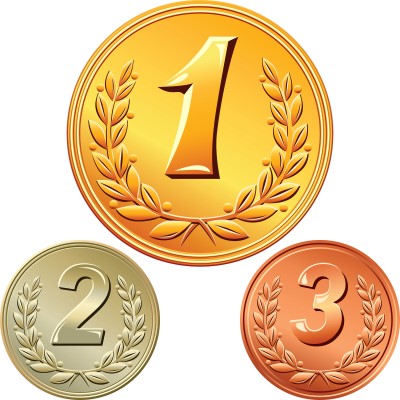 There are dozens and dozens of sites that offer information on how to choose a college that fits your needs, on how to look at the many scholarships available, on how to help you complete the necessary forms. Sites also advise you in all aspects of your academic path in college or university.
This article intends to direct you to some of the best such sites, based on the information provided right from the first visit. So, here are our top best sites:
I found this site promising to be the best one around, thus I awarded it as the holder of the king's crown (well, a virtual one): CollegeXpress.
They offer a vast amount of resources on what college is all about: academics, personal growth, professional opportunities, and fun. The site also provides tools for scholarship search (and match), as well as helpful articles about how to choose a college, and how to apply to it. All for free and with a chance to win a $10.000 scholarship just for completing their free registration (well, can be worth a try for this alone).
The website is run by Carnegie Communications, an educational publisher with many magazines and websites in their portfolio, such Private Colleges & Universities magazine (published since 1986), Careers and Colleges magazine (published since 1972), Wintergreen Orchard House college guides (published since 1978) and Porter Sargent Handbooks (published since 1914!), as well as PrivateSchoolSearch.com.
The CollegeXpress can be used even without creating a profile for stuff like searching for colleges, scholarships, access their plethora of articles, and asking their experts (and they have truly experts) for advice. Membership to CollegeExpress allows for access to college and scholarships details, and application details, comparison of colleges, and of course the chance for a $10k scholarship.
And there is much more; there are Lists and Rankings (such: Colleges that Meet the Financial Needs of Students or 10 Cool Colleges for Entrepreneurs).
Another website that impress me at first sight was Fastweb.com, which comes in second. They state that they have "all you need to find your dream school, and a way to pay for it". By just looking at the many useful tools provided, I think they really mean it.
Don't rely on my opinion only, check their website to see for yourself.
The registration is free as well as the use of any information they have. Once your online profile is completed, your data will be used to match you with one or more scholarships in their database.
While the minimum age for creating an account is 14, the parents can create a profile with all of their son or daughter's information, such as test scores, year of projected graduation, where they are looking to go to college and so on). However, each account is unique, based on the email address so if you want to add multiple accounts (for each kid for example) you'll need to use separate email address for each profile.
And when they find a matched scholarship, you will be notified by email.
Along with matched scholarships, Fastweb will provide a Scholarships Details page, which also point to a website address with more information or instructions on how to apply.
Besides all the information they provide, Fastweb also has a page with sweepstakes and promotions, a fun and easy way to win a scholarship. Most of these promotions run until 4/30. You may not win (or you may), but if you do not enter, you will definitely not win.
In short, Fastweb.com is one of the best resources available to help you find scholarships that you are eligible to apply for. So I consider it among the best of the best.
Along with them I rated StudentScholarshipSearch.com, which was created by Edvisors network to provide a scholarship matching tool (pretty much like the sites above). They developed an all in one platform (backed by a large database), where students can find, and apply for scholarships.
But what is so big deal with this website? Let's find out:
With the largest database of scholarships online and a speedy scholarship matching tool, StudentScholarshipSearch helps students find scholarships that are most relevant to their background, field of study, sport, skill, interest, achievement, or other attribute. Whether you're in grad school or were just accepted into college, we'll have a match for you.

College scholarships and grants are the best place to start financing your education. Our goal is that students use this database to invest more wisely in school, prior to relying on alternative resources and loans. Additionally, while many students may be unaware of forthcoming due dates for scholarship applications, deadlines will be clearly visible on the search results so that users only apply for current and upcoming awards.
Sound good, sound appealing, let's dig deeper. StudentScholarshipSearch has a useful section with tips, with articles ranging from "How to Identify Scholarship Scams" to "The True Cost of Skipping Class [Infographic]". Lots of good advice, and that's not all.
Same as Fastweb.com, they have a section of featured scholarship contests (actually, pretty much the same), and a section of scholarships lists made by other students, featuring a list of Scholarships for Single Mothers, by Samie B. of Illinois Institute of Art.
Well, her list contain only one entry, the New Hampshire Charitable Foundation Adult Student Aid Program, but this is a growing section and other dedicated scholarships for single mothers (or fathers) may find their way to some lists as well. The free membership will allow the use of their handy scholarship tracker.
I know I stated that this was an article about the Top Three College and Scholarship Search and Match Websites.
However, I need to add an notable, almost as notable as the three above: the Peterson's College Search, as their experience in providing accurate, dependable, and practical educational tools spans across over 40 years.
Their ultimate goal is to become "the best education content provider in the United States." They may be quite close to their goal, thus they earn a special mention here…
But what they are offering? Let's quote:
For parents
As a parent looking for expert and objective guidance, you can trust Peterson's to offer convenient access to educational materials and resources. From the first day of kindergarten through high school graduation and beyond, you will want a single source of education content to help you maximize your child's learning and opportunities for success. Whether your third grader wants help with an important science project or your high school junior could benefit from essay-writing tips, Peterson's is the ultimate online destination for the education content your family needs.

For students
As a high school student searching for the best school, you can rely on us to help you find the right school by matching your needs with the institution that offers what's important to you. We know it's not just about academics and affordability, but also about finding the campus environment that will feel like home and foster your success.
and
For service members
If you are a service member looking to advance your career or simply browsing online for education information, it is likely you are already interacting with Peterson's content.

Meeting your needs
Tools to match the right students with the right school. I's here.
Personalized resources and expert guidance. It's here.
Comprehensive and dependable education content delivered whenever and however you need it. It's all here.
Now, even without signing up they have a lot of resources and well written articles about choosing the best college, college admission requirements as well as college applications, lot of information about scholarships, loans, financial aid and the FAFSA.
The free membership, on the other hand, gives you access to test prep, with information with the structure and subjects of standardized tests (PSAT, SAT, ACT, GED, TOEFL), which can help you score high on them. I think Peterson's College Search is worth a try…
So these are my favorites, but as there are many others around.
I am curious to get your opinion on them.
I would also like to see your picks.
Eventually we can build a list with the top five or even top ten such useful websites.