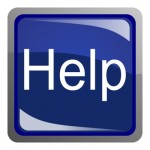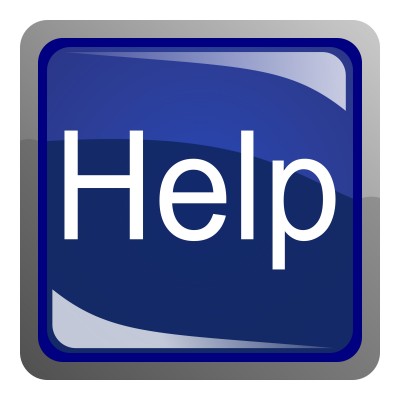 The purpose of Community Action Partnership of Sonoma County is to partner with low income families and individuals to help them achieve economic and social stability, to build community, and to advocate for social and economic justice.
Family Programs
The Healthy Communities Department provides an integrated continuum of prevention and early intervention programs that address health, social and economic inequity in low-income neighborhoods. Healthy Communities programs partner with community leaders, parents and other providers to build a healthy, vibrant community where people can thrive by strengthening families and ensuring a strong cradle-to-career pipeline.
Housing
Rent Up
Program is designed to work with homeless individuals and families who are attempting to enter the rental market, and need help learning how to successfully  negotiate with housing providers.
HCA – Rental Assistance
The HCA Family Fund is a one-time financial assistance program designed to prevent homelessness.  Funding is limited and not guaranteed. If you are interested in obtaining more information, orientations for the funding are held at Community Action Partnership of Sonoma County.
Contact:
Maricruz Reynoso
Community Housing Coordinator
707-544-6911 ext. 1012
mreynoso@capsonoma.org
Center for Economic Success (CES)
Financial Education and Micro Business Development
Individual Development Account
Individual Development Accounts (IDAs) are special savings accounts designed to assist economically disadvantaged people on their path toward asset ownership through matched savings and financial education. IDAs reward the monthly savings of people who are planning to buy their first home, pay for college or start or improve a small business.
Contact:
Joel Castillo at (707)535-3311
jcastillo@capsonoma.org
Financial Literacy
The Financial Literacy Program provides youth and adults an opportunity to develop personal money management and equity building skills.
Contact:
Joel Castillo at (707)535-3311
jcastillo@capsonoma.org
Volunteer Income Tax Assistance (VITA)/Earned Income Tax Credit (EITC)
Did you know that the EITC alone helps to lift 4.4million people – 25% of them children – out of poverty? And yet 1/5 of the eligible taxpayers don't apply. Encourage someone you know that earns $50K or less to apply. Community Action is an official VITA/EITC site. Call 211 to schedule an appointment.
The Volunteer Income Tax Assistance (VITA) program helps low and moderate income families and individuals to file their income taxes. Trained volunteers are providing this no-cost service to Sonoma County residents from January 27, 2012 until April 15, 2012. Call 211 to schedule an appointment.
Head Start
Head Start / Early Head Start centers are national child and family development programs for low-income children ages birth to five years old and their families funded by the United States Department of  Health and Human Services.
The overall goal is to promote school readiness by enhancing the social and cognitive development of children through the provision of educational, health, nutritional, social and other services to enrolled children and families.
In addition to providing developmentally appropriate preschool experiences for young children, Head Start / Early Head Start partners with community agencies and resources to provide comprehensive services to the children and families in areas such as social, health, dental, nutrition, mental health, special education etc. Ten percent of enrollment opportunities are for children with diagnosed disabilities. Parents are recognized as their child's primary educator and are invited to participate in the program in various ways. Opportunities for parent involvement include such areas as program governance, classroom observation and assistance, goal setting for their children and family to name a few.
Contact:
Monique Dedrick,
544-6911 extension 1055,
mdedrick@capsonoma.org
Office Hours: M-F 9:00-5:00
Giffen House
The Community Action Partnership of Sonoma County (CAPSC) developed Giffen House to help single mothers and homeless women overcome barriers to self-sufficiency.  All residents are involved in activities designed to help them find employment, a living wage, and permanent housing.
While located in a residential neighborhood, Giffen House can accommodate up to 12 women and their children since it was originally built as a long-term care facility.  Rent payments are charged at below-market rates affordable to households at 50% of median income or less (2005 = $375).  These funds help CAPSC cover mortgage and other related costs.  Residents may remain at Giffen House for up to a two-year period.
Each family has their own room, while other space in the facility is shared.  This includes the kitchen, living room, dining room, computer and phone rooms, laundry room, and outdoor patio space.  Each woman is responsible for preparing meals required for herself and her children, while household chores are handled on a rotation basis.  Giffen House is a "Clean and Sober" facility and all residents are required to abide by House Rules and to attend the Thursday Night House meeting.
Individual Service Plans are developed to establish goals and strategies that will lead toward self-sufficiency. Each resident signs an Agreement to fulfill her responsibilities under the ISP and to abide by Giffen House Rules and Regulations.
Community involvement and support is an important facet of Giffen House.  Volunteer activities may include preparation of a Sunday meal, childcare to provide mothers with respite, landscaping or maintenance tasks, etc.  Area groups (i.e. the Kiwanis Club) and businesses have helped assist with various group projects.
An overview of Giffen House provides information on coordination with community resources and additional examples of volunteer involvement.
Monetary contributions are encouraged for annual room sponsorships at $500 or to pay for capital improvements such as a new kitchen, interior painting, furnishings, appliances, bathroom upgrades, etc.
Giffen House is on of several programs under CAPSC's Housing Services Department and it is also a component of the Continuum of Care Plan for homeless services in Sonoma County.
Contact:
Pamela Powers
Program Manager
707-544-6911 x1003
ppowers@capsonoma.org