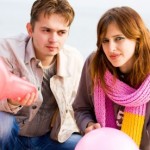 Irrespective of the circumstances of your divorce, the dating again can be quite painful to both you and your former spouse. You will not exactly enjoy seeing your ex-husband move on with another person and it will bother him to see you do the same. However, you do have kids and it is important that the children are able to enjoy both their parents fully. This is the reason why it is important that you keep a friendly and respectful relationship, and maybe even move ahead in life as friends.
To achieve this status, you will need to deal with your ex in a certain manner when you do go back to dating again.
Some tips in the area are detailed below:
Inform – Divorced couples are not obliged to tell each other about their dating lives, but it does hurt to learn from a third person that your ex is dating someone. It is best that you inform your ex about you dates so that it does not come as a blow to him from a stranger. Your ex may presume that you are trying to hide your dating from him and may even begin to ask the kids about it. To avoid all these situations, it is best that if you and your ex are still on talking terms, you be the first to tell him that you are have gone back to dating or are even dating someone exclusively.
Never hurt – It maybe tempting to throw your date in your ex's face in order to hurt him and seek revenge. This may seem much better on paper than it is in real life. Do not seek to hurt your ex by your dating. A hurt man is likely to cause more problems and you may actually be burning the bridges for a healthy friendship that may blossom between you to over time. Keep the details of your date short and convey only what you think is information. Avoid saying how good this man is to you and how you have never been happier.
Assure – When you step out into the dating world, your ex may have some concerns regarding the kids. It will help your cause to assure you ex that your dating is not going to affect the children negatively and that there is no reason to worry. In case you have joint custody of the children, this assurance will go a long way in keeping the kids peaceful since the comfort of their father will transfer on to them too.
When you go back to dating after your divorce, a few simple words of assurance will keep your ex feeling comfortable and this will work in your favor. Do not create useless bad vibes by being rude to your ex since this will only make you feel worse and may even sow the seeds of anger in your kid's heart. Following these tips will help you move on with your life.