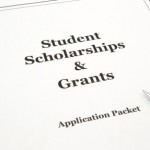 Daughters of the Cincinnati / Daughters of the Cincinnati Scholarship
Need and merit-based award available to graduating high school seniors. Minimum GPA of 3.0 required. Must be daughter of commissioned officer in regular Army, Navy, Coast Guard, Air Force, Marines (active, retired, or deceased). Must submit parent's rank and branch of service. Application can be completed and downloaded from here.
If you are eligible, you must apply during your senior year in high school; the application deadline is March 15. Please read the eligibility requirements carefully before proceeding to the next step in the application process.
Click here to see if you qualify for a scholarship
Award Information:
Award Amount:     $3,000 – $5,000
Application Deadline:     March 15
Available to Class Level:     Freshmen
Renewable
Eligibility Information:
Minimum GPA Required:     3.0
Gender:     Female
Financial need analysis is required
Contact Information:
Daughters of the Cincinnati
Scholarship Administrator
20 West 44th Street, Room 508
New York, NY 10036
Phone:     (212) 991-9945
Email:  scholarships@daughters1894.org
More about this scholarship
Find more resources at CollegeData.com