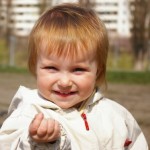 Children all over the world are experiencing more and more allergic reactions than ever before. The pollution in the air and the food is causing a lot more kids to suffer from mild allergies like hay fever to really life threatening ones. As moms we need to be aware of these allergies and also learn ways to deal with children who suffer from these problems.
A few points on how to deal with allergic reactions in kids:
Preparation – There are some of us who recognize the allergies that our kids had experienced before, and then there are allergies that strike suddenly. In either case being prepared to combat the problem is the first and most important aspect of dealing with it. Ask your doctor about emergency drugs, which can be used in case of allergies like bee bites, food allergies, etc. Keep the medication on hand at all given times.
Awareness – It is important that you increase the awareness about the allergy that your child suffers from. Let the siblings knows about the problem and also inform the neighbors and teachers about the issue. Keep in mind that an allergic reaction can come on at any time and if the people around your kid are aware of the problem they will be able to deal with it accordingly. In fact it is mandatory at all schools to list out the all the allergies that your child maybe facing.
Caution – Of course you need not force your kid to live in isolation but there are certain cautions that must be considered if your child faces an allergic reaction. So keep your child away from the anything that causes the allergic reaction. In case your kid is allergic to dog hair, then staying away from houses with dogs would be a good idea. Similarly a child who is lactose intolerant should not be given milk and milk products. These cautions can prevent an attack and as the age old adage goes prevention is better than cure. It will also help to undergo an allergy test to identify the reason for the allergy so that you can keep your child away from the cause.
In some cases, if the allergic reaction is severe, children may need to be hospitalized. Ask you doctor about tips on dealing with severe allergic reaction and also study the various ways in which you can make the reaction less cumbersome for the child. Small things like an ice pack on the rashes or some lotion can make certain reactions less painful. The more you know about the problem, the better you will be able to deal with it and keep your child as comfortable as possible.