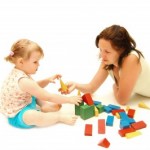 Attention Deficit Hyperactivity Disorder more commonly known as ADHD seems to be afflicting a lot of kids today. The disorder can be quite a frustrating for both the care giver and the afflicted child. However losing patience will not help at all and only make matters worse. The trick here is to learn how to deal with kids who suffer from this disorder and work around the hurdles so as to make help the child achieve his/her potential.
Some tips below on how to deal with a child who suffers from ADHD:
Positive – The first and foremost thing to keep in mind when dealing with an ADHD child is to stay positive. Frustration, anger and even sorrow will only worsen the situation. You need to keep your chin up and enjoy your child. A happy and loving environment is very important for any child and one suffering from ADHD is no different. Keep negativity out and do not over fret over the small stuff in a way that you end up spoiling the larger picture.
Rule structure- You must always offer a rule structure to every child and even more so to a child who suffers from ADHD. Rules are good since they allow the child to explore while sticking to a safety barrier. It is therefore crucial that you provide the child with a fixed daily schedule so that the kid knows what to expect from the day.
Reward – It is difficult for children with ADHD to stick to their schedules so when they do it is important to reward them. Now these rewards need to be something that the child appreciates. So if your kid is fond of candy, then that is what you hand out every time that your kid gets something right. Words of appreciation will also do well but having a material reward is definitely going to work better.
Help -  Do realize that child suffering from ADHD are not trying to irritate you, they have a problem and it is not something that they can control all the time. As a parent it is crucial that you help the kids strengthen their abilities. You will need to encourage your kid in many ways. Right from helping make friends to even sitting through a meal, you will need to assist the child in many ways. So make sure that you feed the child the right food, make the kid follow a good schedule and also help in whatever way possible so as to ensure that your kid blooms into a responsible and happy adult.
Do keep in mind these tips; it is important that you adapt them in keeping with your own unique needs. You must keep the child's personality in mind and develop a plan to deal with the tantrums that is most effective for the kid. Every child is different and the sooner we realize the sooner we will be able to deal with the problems arising due to ADHD.