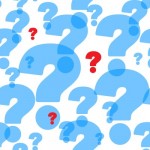 What should I make for dinner tonight?  What daycare should my child attend?  What school should my son attend?  Should I let my daughter attend the spring dance?  Should I really purchase a new car right now?  Should I purchase this particular car?  Where should we live?  Will this be a safe neighborhood for my children?  Should I purchase this house?  And, the decision-making is never-ending.
I think that one of the most difficult parts of being a single mom is making all the decisions alone.  From the most nugatory to the most fruitful, all the weight is on your shoulder.  Many of us avoid making decisions due to fear of catastrophic results.  Will this put my family in a bad situation? Will this ruin my child?
It is especially daunting, if you have had someone there to help with the process, and now, all of a sudden they are no longer around.  It's a bit awkward and intimidating to start taking charge.  You feel like a fish out of water.  Sure, you can consult with friends and family; however, the final decision is yours because you are the head of your household – big shoes to fill.
I'm here to say, it'll be alright!  I've had to make some major life-altering decisions.  It can be unnerving, but you do it and hope for the best.
Here is one that I'd like to share with you.  When my children were in their teens, I had to make an extremely difficult choice.  I prayed for a new job because I was working at a salon and that income was not enough to support my family, plus I did not have benefits.  I was specific in my prayer, "I need a job that will pay no less than $10 an hour."  Well, the same day I prayed, I browsed the want ads, and saw a promising position.  I hopped in my car and went to the address listed on the advertisement.  When I arrived, I spoke to the woman at the desk, "I am applying for the Customer Service Representative position that was advertized in the paper."
"This is a temp agency," she responded.  "The position is actually at another location.  You can fill out this application, and we will contact you."
"Okay."
I filled it out and went home.  About an hour later, the phone rang, "Hello, is this Alice?"
"Yes."
"This is Karen.  You worked with me at Sippican many years ago.  I recognized your name on the application.   How are you?"
"Oh, Karen.  Hi, I am fine.  How are you doing?"
"I'm great," she said.  "We can set up an appointment for you to interview for that position.  It pays $11 an hour."
"Yes, that would be great."
I couldn't believe it was what I asked for in pay.
Long story short, I interviewed and got the job!  Of course, I was on three month probation.  Once that time period expired, I was to become permanent and receive a raise.  Two and a half months passed when three top executives traveled from their main headquarters in South Carolina to Massachusetts.  They called everyone in the conference room for a meeting.
"You are all doing a great job," they assured us, "but, we are going to close this facility and centralize everything in South Carolina.  That is where production and the main offices are located.  This is no reflection on you, but we believe it would be best for training purposes.  We will call each one of you in the office, individually, to give you your options and packages."
My mouth dropped, and my mind started racing, "I just got this job.  What am I going to do?  Now I have to pound the pavement and search for another one."
It was my turn.  I walked in the office and before me sat three men in suits.  It felt as though I was sitting in front of a firing squad until they began to speak.
"Alice, we've heard lots of great things about you.  You are doing a wonderful job.  We have a Customer Service opening in South Carolina.  We would like to offer you the position."
I was stunned.  That was so unexpected!
They continued, "You don't have to give us an answer right now.  We will fly you down there.  We'll show you around, then you can decide."
"Okay, I will go and look."
Now, tell me about making TOUGH decisions!  Do I stay where I was born and raised and where everything is familiar – family and friends – , but risk not finding another job; or, do I keep the job that will allow me to support my family and move 1,000 miles away, where we'd NEVER been before and didn't know a single soul?
I prayed; I weighed the pros and cons; I spoke with my mother and my sisters; I spoke with my kids; and I prayed some more.  My mother thought that if I went, I would want to come back.  My sisters thought I should go and have a new experience.  My kids thought I was talking crazy; they didn't believe it would actually happen.
I mentally collected all of their thoughts, but at the end of the day, the decision was mine to make.
I decided to move.
My three children and I drove to South Carolina.  My boys were entering the 11th and 12th grades.  My daughter was just starting the 9th; her first year of high school.  My boys adjusted pretty well, but both my daughter and I had a difficult time.  She was very withdrawn at school, and I cried almost every day for the first year.
That was fifteen years ago.  We are still in South Carolina, and my family has extended.  My three older children have families of their own, and they are doing well.  I, since, had another son.  He is 10 years old and the joy of my life.  I purchased a beautiful home, where he and I reside.
        We survived my decision!
Sometimes, we have to make little decisions; and sometimes, major decisions.  As time goes on, it becomes easier and easier to do.  You begin to realize that things usually work out in the end.
There are two things to consider when making difficult decisions as the head of your household:
1.)         make them prayerfully,
2.)         and make them with your children's best interest in mind.
If you are making morally sound decisions that you truly believe in your heart will benefit your children – even if it's not the best decision at the time – things will fall into place just as they should.
So, have you decided, yet?
Written by Alice Monterio